Business
Expand Your Business Presence through Virtual Office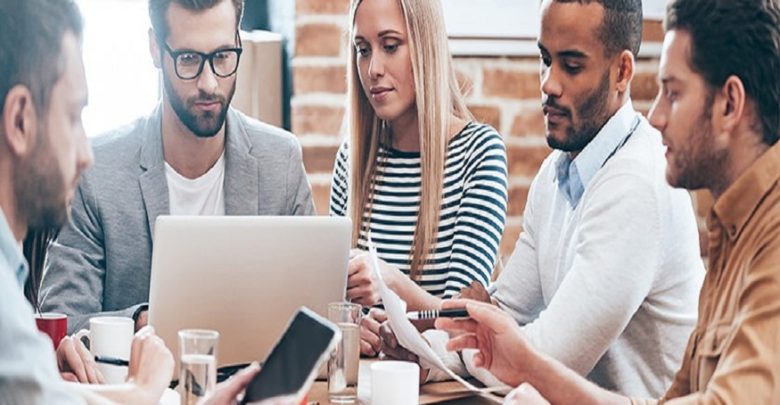 A virtual office is the dynamic solution to a contactless workspace option
A virtual office is the most suitable option for staying safe and protected during this ongoing pandemic, which seems to have become a way of life. Social distancing and remote working has altered our workstyle and forced us to amend our traditional work methods.
You can easily have a virtual office in NJ or in any other place for that matter. A virtual office grants you the freedom to have an office in the choicest location. The greatest benefit of a virtual office is the flexibility to operate remotely and partake of the benefit of an impressive office address and other facilities and services offered by the office.
Contactless working environment
With the current world situation today entrepreneurs and business people need to strongly consider office space that provides a contactless environment. Social distancing has become the norm and a practice that we must imbibe in every area of our life. We also need to adopt the best manner in which to inculcate this in our work life. While having an office is a necessity we must abide by the practices of the current times. This comes down to the simple logistic of why pay rent for your current office when you are not exactly using it or would rather work remotely. A virtual office provides the perfect solution to this dilemma. You only have to pay a nominal amount for using the services of the office.
Managing remote working
The current pandemic has resulted in many people moving out of the city into the country or retreating to the mountains in a bid to remain safe. With modern technology and global high speed internet it is possible to work from anywhere. This means that you don't go to the office on a regular basis any longer. A virtual office enables you to enjoy the privileges of having an office equipped with the necessary staff and your physical presence is not required. The virtual office reception will answer your calls or take messages for you. Other services such as shipping and delivery etc. are all taken care of by the virtual office staff. In case you have to meet a client or business associate you can always avail the meeting room facility available at the virtual office.
Multicity presence with a virtual office
Business growth takes place in several ways. Expanding your presence across multiple cities is a recommended manner to grow your business. It widens the horizon for scope of business and plays an integral role in increasing your customer base. Managing offices in multiple locations can be expensive and tedious. You need to hire staff to manage the office. In most cases you don't even have anyone visiting the office but you still need to have it for the sake of the address and mail etc.A virtual office is a great alternative which enables you to have an office in a prime part of town. The concept of having a virtual office opens a plethora of option. For example you can have a Virtual Office in NYC, which would otherwise be quite expensive, but now is a possibility.
Cost effective office solution
A virtual office make is possible for both large and small entrepreneurs and business to have offices in multiple locations at a very affordable price. A virtual office not only lends an office address but also numerous other services which can be effectively leveraged to benefit and grow your business.
At one time it was imagined that virtual offices were the future and that a day would come when people would work remotely. Now the future is at hand and has been forced upon us with the current world state. It is time we adapt with the changing times and embrace the current trend.