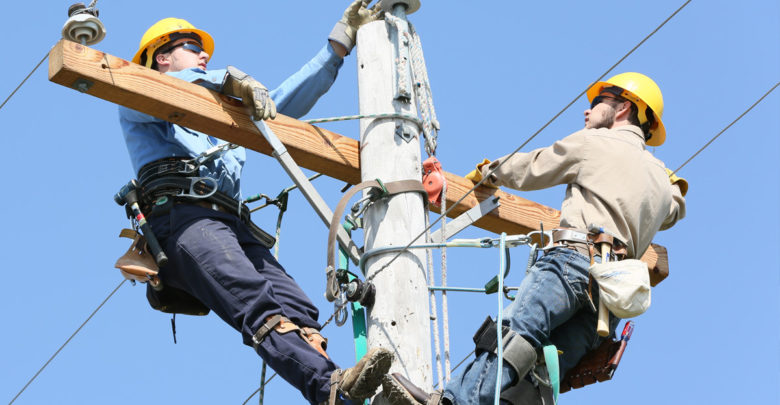 Do you find fun working with your hands, and currently, you are in search of a job that you will utilize your physical and mechanical skills? If yes, then lineman's career might be what you are looking for. Continue reading to find out essential details about education, skills, and training that you will need to start working as a lineman.
Duties and Responsibilities of Apprenticeship Lineman
Line installers, as known as line repairs, work as electrical technicians installing and repairing telecommunication, electrical, and fiber optic cables. Lineman duties vary depending on the department you are working at.
Important Skills Lineman's Should Possess
The necessary skill set every lineman should possess is technical-based skills. A proficient lineman should have extensive knowledge of electrical and power equipment and a deep understanding of electric current, watts, and resistance. He or she should also possess strong analytic and problem-solving skills, which are vital in diagnosing electrical systems, and in repairing defective equipment. Besides, good communication skill is a bonus in this career.
Lineman might have to interact with the fellow contractors and managers, as well as formulate necessary reports to their departments. It is essential if the lineman can work outdoor on any weather with little or no supervision. Additional vital skills, which an aspiring lineman should have include:
Mathematical and computing proficiency
Ability to work under tight deadlines and be detail-oriented
Ability to effectively operate light equipment and drive utility vehicle
Knowledge about public safety and security
Steps That Will Lead You to Lineman Career

Education and Training
Outside lineman apprenticeship requires a candidate to be 18 years or above before applying and also to have a high school diploma or an equivalent qualification. Some technical colleges offer lineman programs, using any certificate of achievement, but on most occasions, on-job-practices and apprenticeship are the most common training in this field. Having a previous electrical degree or any related training can be helpful, but it is not a requirement.
Apprenticeship combines hands with the instructions, usually conducted by workers union.
Apprentice will work under the tutorage of a senior lineman, with the learning lasting three or more years. Generally, no licensing or certification is required for an individual to become a lineman. However, some large entities will need their employees to have a CDL license to operate utility trucks. They may also be requested to present a physician report to show whether they are physically fit for handling manual tasks as a lineman.
Lineman Salaries
Lineman apprentice is paid as they learn. The payment of apprentices varies depending on the program enrolled, and it increases as benchmarks are achieved. For instance, a lineman in the Northwest Apprentice Program, their lineman salaries are calculated by the percentage of a journeyman's salary. The minimum salary of an apprentice lineman starts at 60 percent and increases up to 90 percent of a full hourly wage.
If you are eyeing to become a lineman, the fact is you can make a good living out of it. According to the U.S Bureau of Labor and Statistics, the annual median salary for a power lineman was $69,380. The median amount means that half of the workers earned more than the median while another half earned below the average.
Job Growth

According to BLS, the job growth of lineman is predicted to be 8 percent in a decade to come from 2016, which is an average growth compared to other occupations. However, job prospect is uneven. For instance, electrical lineman jobs are estimated to increase by 14 percent, while telecommunication jobs are expected to be about 1 percent. There is an increasing shift from wireless and mobile communication systems to landline communication, although slight growth is expected due to expanding technology and increasing population.