Food
5 Quick and Cheap Party Food Options to Feed a Crowd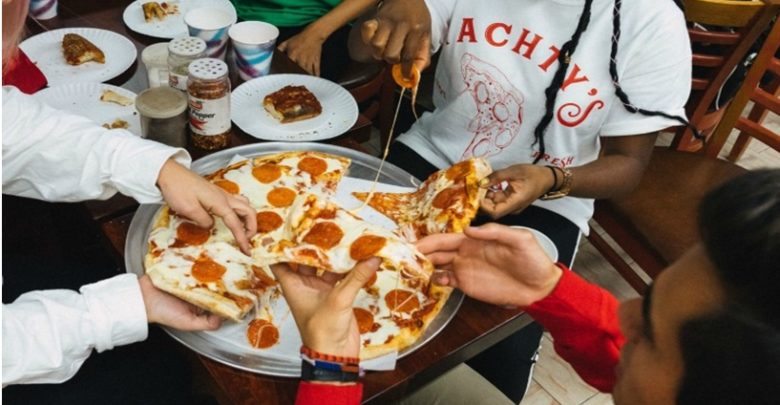 We all a good party but less face it, going to a party and throwing are two different ball games. When throwing a party you have to decide when it will start; when will it end; what will be the party games; who is invited; and most importantly what will everyone eat? These tasks can be daunting, but don't worry, we are here to help you a little.
Here are 5 quick and cheap party food options to a crowd:
1. Everyone loves wings (unless your vegan or vegetarian)

Wings have always been a tried and true staple at any major event. There is just something about the various ways that they can be made that makes them good for any occasion. Yes, going to the store to buy a pack of wings, seasoning them, and cooking them sounds hard and time-consuming. And it doesn't sound cheap at all but there are some alternatives. First, if you want traditional wings, try going for the already frozen and prepared wings. They are easy to buy, and all you have to do is pop them in the oven. Easy as pie. Another fantastic alternative is ordering some wings for your party. Ordering wings can cost significantly less than preparing them yourself. Let's say there are people at your party who don't eat meat. Well, what comes with most wings that you can order? Carrots, celery, other various veggies they can enjoy as well. But, where should I order from; you may ask? Well, from Green Lantern Pizza of course!!
2. Subs for you, subs for me

Subs excel at feeding a large group of people. Meat, bread, cheese, and veggies; everything that can fill a person up pretty quickly. Now, going to buy all the ingredients to build a fantastic sub will definitely dig in your pocket. Your best bet would be to pre-order these beautiful stomach-filling meals. When ordering, you just want to make sure you are getting a variety for your party. People like different subs so make sure you are prepared. And one of the best things about subs is that they can be sliced into smaller finger subs which can definitely put more money in your pocket. And, guess who can give great deals on great subs? Yup, you guess it Green Lantern Pizza.
3. Sometimes we just want to be healthy i.e salads
Now, you could go to a store to buy a cheap bag salad, but unfortunately, it would be boring. Bag salads really offer nothing to a crowd of people except as something so pass over on the party table. Another option would be to go and buy all the amazing ingredients to build a great salad but again your wallet won't like it. Your best bet would be to let someone else do it for you. That way you can have an amazing salad, that not only looks great but tastes amazing. And, should I have to tell you who makes great salads? Yes, indeed Green Lantern lands right at the top of that list.
4. Just give me a good ole pizza pie

No, matter what anyone ever says pizza can and will always be the number one contender at any party. Just the simple amount of variety makes it a step above all. You can customize it in so many ways that everyone will definitely find something that they like. You may be thinking you might be able to get a frozen pizza from a store but let's be honest; they are never big enough. In order to feed a large party, you need pizza that can measure up. You need pizza that has enough topping, a large size, and the best freshness. Trust us a frozen pizza won't do that for you. Pizza also has various styles which can fit any mood at a party. Would you prefer original round, square, thin crust, or Detroit favorit deep dish pizza? Original is good is you know people will eat a fair amount. It's easy to pass around and slice. Square goes best with other snacks. Getting a square pizza pairs easily with chips, wings, and salads due to its smaller slice size. The thin crust can be used for those light get-together. It tastes great, and won't completely bog down your party guests. Detroit deep dish pizza is for those parties where you know there is going to be a lot of eating.
5. Don't leave these snacks behind

All the previous ideas mentioned are excellent for any occasion. But, there are some other foods that can keep the ball rolling at your next party. Another amazing food for your sweet tooth is cinnamon bread. This delectable treat will get rid of every sweet tooth at your party. Because after good food something sweet to eat is fantastic. Cinnamon bread is not only great tasting but also easily shareable with everyone in attendance at your next party.
There you have it. Some of the best easy, and cheap party foods that you can think of. And, if you haven't guessed already Green Lantern Pizza can provide every single one of these items for you without breaking the bank. So, what are you waiting for? You have a party to plan and you need some food go-ahead and give us a call!!