Health
7 Best career prospects in bachelor of optometry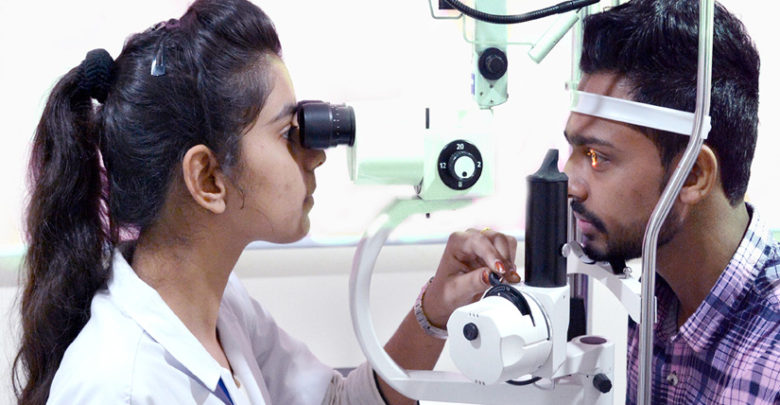 Optometry is a multifaceted career option that enables students to become teachers, industrial readyprofessionals, and consultants in the eye care sector or even conduct research in optometry colleges. If you are passionate about science and wish to step into a career path that offers numerous job opportunities, then read this blog to know further.
7 best career prospects in bachelor of optometry:
Customer Care Associate

Customer service associates are vision experts who help customers choose the right eye care products, at the same time ensuring customer delight. While appointed in this position, you will need to prescribe and suggest, as well as dispense the products, not just by selling. This is the biggest differentiating factor among other sectors with similar positions. Other office-related tasks may include answeringphone calls, making appointments and verifying insurance of customers.

Private Practitioner

These professionals are hired by government organisations, local eye-wear vendors and corporate eye-care. Private practice optometry holds a high stature within the digital realm. You must be capable of building a strong relationship with allthe patients. You need to have a plan in place for engaging with the patients all year round via channels like social media or energising web content.

Optics Professor

To become an optics assistant professor, candidates must have a strong commitment to academic excellence in undergraduate education. You will also be expected to make significant contributions to the concerned programme, with a focus on instrumentation and automation.Candidates must demonstrate a commitment to inclusive excellence and are required to develop an experimental research programmeto obtain external funding and acquire collaborative approach within the department.

Trainee Optometrist

Optometrist trainee engages in examining, diagnosing, treating and managing disorders of the visual system, injuries and eye diseases. The primary role is to prescribe eyeglasses or contact lenses as per requirement. Occasionally, they may have to provide pre- and postoperative care to patients who have undergone eye surgery, by examining a patient's eyes after surgery.

Vision Consultant

Vision consultants typically spend your days greeting guests and patients and helping patients select eyewear that compliments personality. Their primary focus is to guide patients in understanding insurance information and using optical measurement devices for testing. They understand eyeglass and contact lens prescriptions to the customers written by optometrists or referring doctors.

Optometry Researcher

Besides the utilisation of various ophthalmic equipment, these specialists carry out basic duties such as collecting research data points, data management, compiling and resolving discrepancies. When hiring employers lookout for genuine interest in optometry and basic research, along with a good grounding of research protocols, study design, and their implementation.

Optician

Opticians help customers with fitting their glasses or contact lenses, referring to the prescriptions from Optometrists or Ophthalmologists. They are also known as a Dispensing Optician, who spend their time on advising customers on the styles and features of eyewear to best suit their needs.
Send in your enquiry for bachelor of optometry course details and take a step forward towards your dream career. Apply soon.