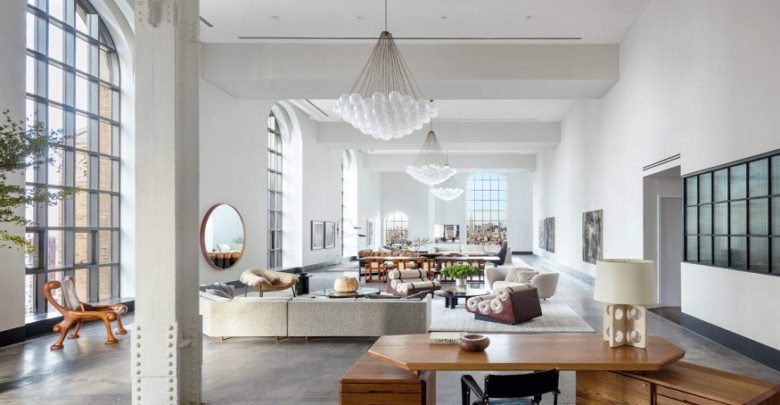 Renovating a big room can produce a whole laundry list of ideas. You can move things around, knock out walls, open up areas, add, subtract, and completely redesign. You can also simply add a splash of color and swap out the sofa. No matter how big or small you decide to go the first obstacle is always deciding what to do with space. Here are some great ideas to help you with your next big room renovation.
1. Add Some Color
The quickest and easiest way to renovate a room is with paint. A simple paint job can recreate any space. You can brighten a room, darken it, or make it pop. You do not even have to paint all the walls to accomplish the effect. So if you are looking for an easy fix grab some splotches and start by adding some color.
2. Swap the Furniture
Often times a great room can be soured by what is placed inside it. Furniture compliments a room, so the type of furniture you use will ultimately affect how the room is viewed. A quick and easy fix to a room remodel could very well be new furniture. You can even use the furniture you already own that is placed in another room. As with paint one minor furniture change can have a huge effect.
3. Match Everything
Eclectic is a good style if it works. If you just have random pieces of furniture placed near each other it can be a mess. So one way a room can be renovated is by choosing a style and matching the room. Make sure that whatever furniture is placed in the space fits with everything else. A general theme can reimagine the room containing it.
4. Add or Subtract
If you want to put some money into the room you can add or subtract to the space. You can knock down walls, add luxury windows and doors, or add something like a wet bar. Even adding walls can create a new feel for the room while creating extra space for something else.
5. Repurpose
A renovation many overlooks is changing the purpose of the room. A dining room is defined by a dining table. If you move the table and add some bookshelves and a sofa it becomes a small library. By changing the purpose of the room you change how the room looks. Adding luxury windows and doors, for instance, can repurpose a dark living space into a sunroom. A repurposed room also provides more functions for the people living in it.
6. Change the Flooring
Another game-changing fix to a room can be the floor. If you pull out the carpet and replace it with tile the whole room will look completely different. Tile also has its own style and feel which can be complemented by other things in the room as well. Wood flooring is another great option that can revolutionize a room. It also makes the room easier to maintain and can rid you of some nasty old carpet at the same time.
7. Decorate
Another easy renovation idea is decoration. Take a wall and cover it with movie posters, photos, ceiling sconces, or art and you have a whole new room. You can also buy antiques and place them about them. Any type of decoration will add style and personality to the room it is in.
8. Clear Space
The final touch is simply clearing away space. If you get rid of clutter and simplify the room the effect can be instant and huge. It also makes the room easier to access and maintain.