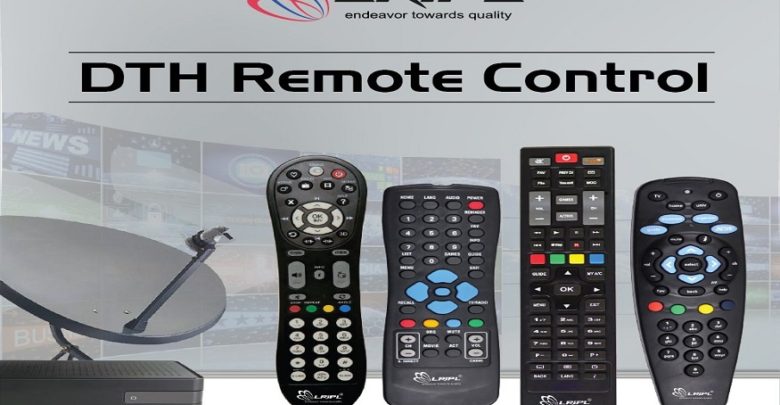 The LRIPL Sony home theatre remote is one of the best replacement remotes for the SONY Home Theatre, with model numbers RM-ANU088 and RM-ANU089. This is an absolute essential for your home theatre system, which will be there with you throughout and will not give up on you, as the original remote did.
This remote has been given a stylish look, to make it more attractive with a sturdy design and structure. This remote is equipped with different buttons and controls, which lets it adjust the settings of your home theatre system. It can be easily used from the comfort of your sofa or bed, depending upon where the Home Theatre System has been placed, from a distance of 12 meters. Did you know that it can also be used at a 45-degree angle? With the LRIPL SONY Home Theatre remote, you can change the music settings and the volume as per your wish and requirements. It has all the features of the original remote. The pause button, play button, previous and next track buttons have been highlighted in a box-like figure on the remote to make it easier to access it. It has an enhanced signal strength that makes the usage of this remote control simple and easy. With effective power technology that the LRIPL SONY home theatre remote is equipped with, helps in saving energy and makes it efficient.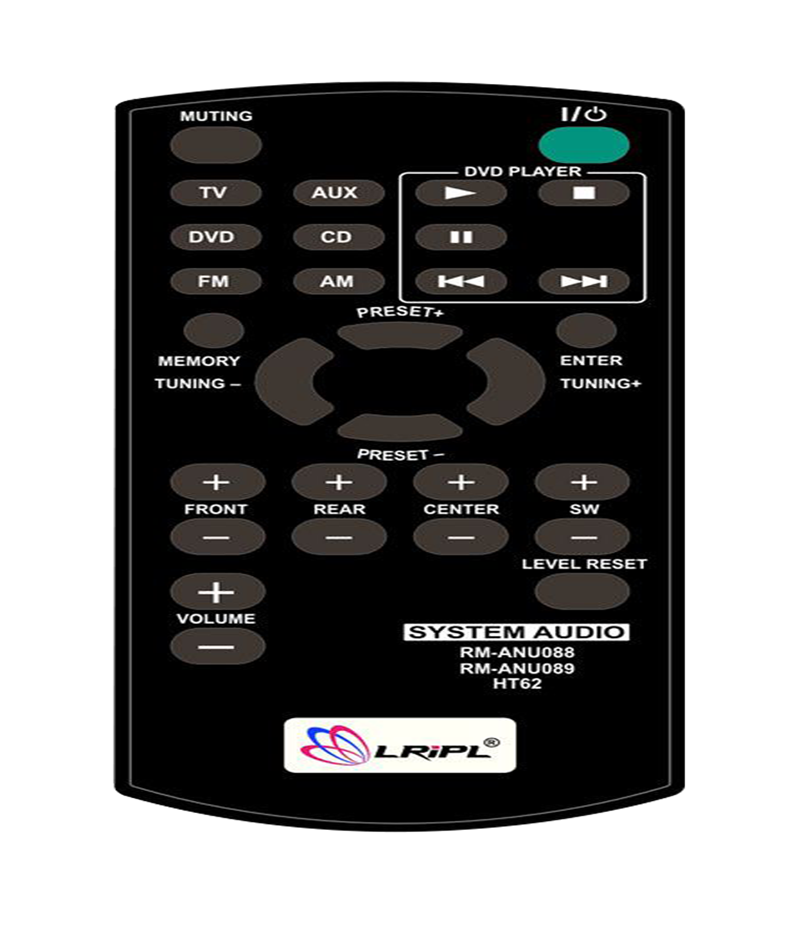 The remote is made with an ergonomic design, which makes it easier to handle and provides a precise grip over the remote, and it does not allow the remote to slip from the hands of the user. With a compact design and being light in weight makes it easier to manage the remote. The power button has been highlighted so that it can be differentiated from the other buttons and every button has been briefly mentioned on the remote, to avoid any confusion. The best quality material has been used to manufacture the SONY Home Theatre remote, with the best plastic for the body, and soft rubber for the keypad. The soft rubber that has been used for the keypad, allows the finger to glide smoothly over them and use it easily, without having to press the buttons roughly.
Every product made by LRIPL, before being shipped to the customers, is tried and tested in a testing machine to ensure its quality and durability. The LRIPL SONY home theatre replacement remote is one of a kind and has longer durability than the other remotes available in the market. To get the best of this SONY Home theatre remote, use new AAA battery and remove them if the remote is not in use for long, to make sure that it lasts for a longer period of time. Make sure that the batteries have been inserted properly to avoid any fuss with the product. This remote will provide complete satisfaction and is convenient to use.
It has a pocket-friendly price as compared to the expensive original remote. If you want to save that extra amount of cash that is to be spent on the original SONY Home Theatre remote, opt for LRIPL SONY Home Theatre remote, which is one of the best replacement remotes for your original home theatre remote. However, before buying the LRIPL SONY Audio Home Theatre replacement remote control, make sure to match your original remote with the image on the site, including the placement of buttons and its features, to get maximum satisfaction and avoid confusion. This remote has a complete warranty of 3 months, where you can replace or get the product repaired if you are not satisfied with it, or if you are facing any troubles regarding it. The LRIPL SONY Home Theatre remote is manufactured in India, by maintaining all the norms and rules that have been set.
At LRIPL, we prioritize customer satisfaction, quality, on-time delivery and after-sales support. Our customer support team is always ready and set to answer all your questions and solve your queries, regarding any LRIPL product. You can buy SONY Home Theatre remote online on the LRIPL Shop, which is an exclusive website for LRIPL products, where you can order any product at the comfort of your home and receive it at your doorstep. Even if you want to replace your product or get it repaired, everything will be done for you. You just have to contact the customer support team and we will take care of the rest.