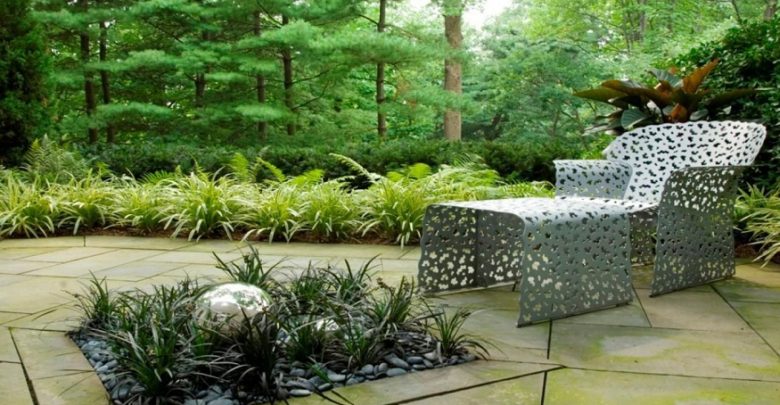 Landscaping a yard can seem overwhelming. You may wonder what plants should you plant, what will make your property look great, and where do you start. With a little planning, you can have the landscaping of your dreams.
Goals
Your first step in your garden design should identifying what you hope to accomplish with your landscaping? For example, do you want to add curb appeal or privacy to your home? Do you want a secret garden or a vegetable garden? Then, determine your needs, such as a fence, shed or walkway. Finally, write down things you dream about for your landscape. For example, you may want a flower garden that produces 3-seasons of blooms or trellises, a pergola or gazebo.
Focus
Every garden should have a focus, such as a pond, fire feature, pool or other custom architectural elements. You should determine the things you want to draw the focus of your garden visitors. Do you have sculptures, a grove of beautiful trees, a structure or a burst of colorfulblooms.
Plan
Draw out your yard. This drawing doesn't have to be perfect, but it should show where your home is and how your yard encompasses your home. Include any other buildings, fences, pergolas or other structures. Identify where the doors and windows are on your home so you know how your landscaping will be seen from the house.
Then, place your focal points throughout the landscape. The rest of your landscaping will be built around these elements. Next, lay in any steps, paths and additional structures or building projects. You may have to research plants for your area. Next, insert your grass, bushes and trees. Finally, add any other filler or special plants, such as flower or vegetable gardens.
Implementation
Start small, and insert a few pieces of your landscape at a time, starting with your focal points and structures. Live with each step a few weeks, before adding new elements.
Your dream landscape may take a few months or even years to develop, but be patient and you will enjoy your yard for years.