Loan
5 Simple Tips to Buy Your First Car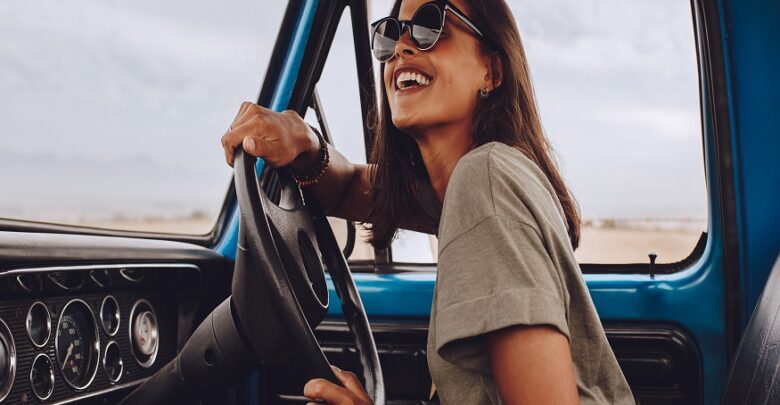 Buying your first car is both exciting and a major milestone in life. No more carpooling or getting into crowded buses; it's just you and your new car.
New cars today have way better looks, safety features, and innovative technologies than yesteryear vehicles. But, before you splurge on your dream machine consider the financial viability of owning the car. There are a lot of things to consider, including financing options. Should you go for a car loan or a personal loan? If opting for a personal loan, how to apply for one? Whether to buy a new or used car?
Take a look at these 5 tips to get your answers.
Tip#1 Set a Realistic Budget
Calculate the total cost of ownership. You don't just have to consider your online car loan or personal loan EMI, there are many other things to consider:
Maintenance costs
Car insurance premium
Fuel costs
Registration costs
Your fuel costs can impact your monthly budget, based upon whether you own a petrol or diesel car. A low maintenance petrol model might be suitable if you drive less than 50km every day.
Consider these factors to set a realistic budget, to avoid financial strains in the future.
Tip #2 Focus on Two Main Figures
Your affordability will be impacted by two factors, the down payment, and your monthly income. A down payment of 20% to 30% could take out a chunk of your savings. You also need to subtract other debt payments from your monthly expenses such as credit card bills, insurance premiums, and home loan EMIs.
All of these calculations will be considered by your lender too; in case you decide to apply for a personal loan online. Your interest rate outgo will depend on that.
Tip#3 Make a Comparison of Financing Options
With minimal documentation, a flexible EMI scheme, and a hassle-free online process, car loans and personal loans can be a good option. Compare interest rates and loan tenors online. If you have a good credit score, you will be able to get the best terms of repayment.
Today you can even obtain loans for purchasing a pre-owned car at lower interest rates. This could be a great way to own high-end luxury vehicles. But, before you do thoseget the car inspected by a trusted expert. You could also consider its resale value.
Tip#4 Consider the Car's Resale Value
Consider cars that have easily available spare parts in India. Such cars can have good resale value. Suppose you decide to upgrade your car after a few years, you can sell off the old one to fund the new one. Research the resale value of different brands, to calculate an average figure.
Tip#5 Take a Test Drive
Ensure to take a test drive of your selected models. Take your friends and family to see whether there is room for extra passengers and cargo. Look at the mileage, pick-up and see your driving comfort.
So, before you wonder how to apply for a personal loan, you have a lot of things to consider. By the time you decide to close the deal, make sure you have asked all the right questions.