Education
Reasons to Learn the English Language in India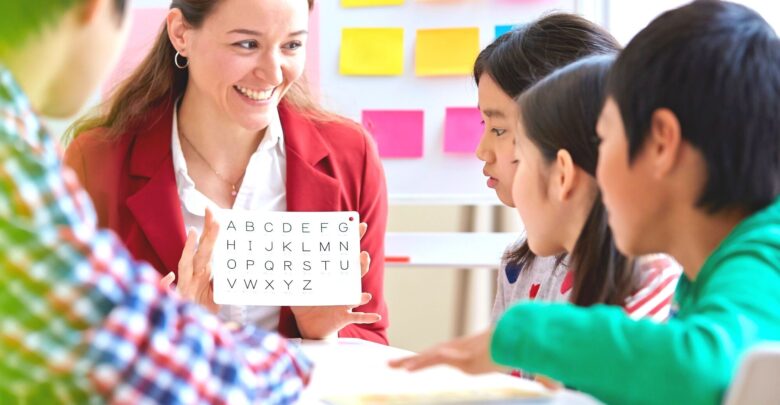 India has diversified cultures united through two major languages across states, namely Hindi and English. Besides this, the country was ruled by Britishers for more than two hundred years. During their rule, English was the commoner's language, besides the mother tongue.
Nowadays, British and American English have become the language of communication through emails, phone calls, and interactions. Moreover, recruiters conduct interviews across India in English and not the regional language, unless required.
Additionally, English has become the language of conversation while interacting with a foreigner or travelling. Indians have adapted to English because it increases the chance of clearing competitive exams and applying for jobs abroad.
5 Motives of Learning English in India
● Business Communication
As stated earlier, English has become the primary language of communication within corporates of India. Therefore, all formal conversations happen in the language. These include releasing press notes, making public statements, case studies, etc.
Additionally, corporate training programs held in every organization include slideshows with English textual content. Besides this, companies hire people who can converse and understand the language to match the different requirements.
● Enables to Clear Competitive Exams
Learning English helps to clear competitive exams like TOEFL, IELTS, and GRE. Moreover, cracking the exams helps individuals enroll as researchers, employees, and students in foreign universities, colleges, or institutes.
Besides this, it is necessary to clear the General IELTS test to settle abroad as a resident, as it is the primary spoken language. Moreover, students who did English grammar course get hired faster than others.
● Opens New Horizons
Homemakers, students, and children can open new horizons by learning a new language like English. In addition, it helps to understand and explore new content related to different topics of a field and new perspectives.
According to a source, 44.9% of people in India search for "How to Learn English?" on Google. The percentage includes a population of 55,364 people. Moreover, knowledge of English helps to explore new content in movies, videos, audio, podcast, radio, books, etc.
● Unlocks New Job Opportunities
Although English is a necessity for most jobs in India, it also opens up new job opportunities. These include regional and international jobs like social media manager, translator, corporate trainer, public speaker, politician, etc.
Moreover, these jobs pay much higher than others. According to a source, the average yearly earnings of a corporate trainer are $55,569. Additionally, the UK and US-based companies require employees fluent in British and American English.
● Helps in a Child's Education
English is not only a status symbol among community and society members but also among schools. International schools in India enroll students that can communicate in the language. They even make sure that parents are also well-versed in the language.
Schools believe that teaching English to a child as a second language of communication becomes easier if parents have relevant knowledge. Additionally, the child can become affluent in the language and participate in spelling bee competitions, debates, discussions, etc.