Health
7 Carrier Oils That Works Wonder to Amp-Up Your Hair Care Routine!!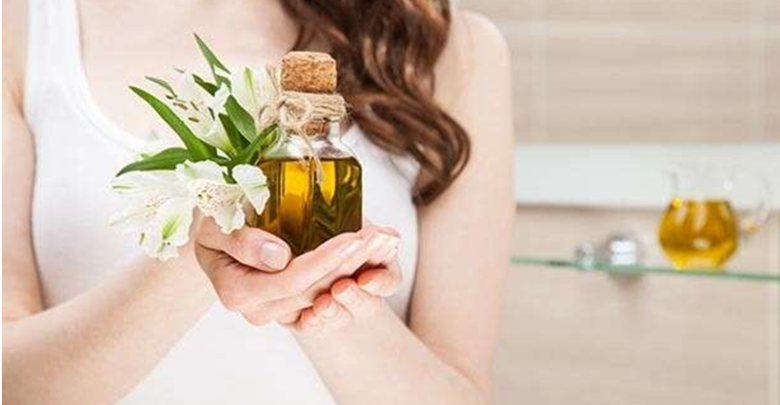 Everybody wants longer, silkier, shinier, and healthy hair that will complement not only their look and dress but will also make the person looks more beautiful. But, the efforts that are needed behind healthy hair is what known as the real struggle as, for the long run, cosmetic and chemical products are not the ultimate solution, for sure. So, it is recommended to get into the aisles of organic natural essential oils for the perfect hair and scalp health. But, if using essential oils is not your cup of tea, then the carrier oils are the ones that will make the best choice for you to go with.
For this, here a list of top 7 carrier oils is given that can be the most effective products of your hair care promoting healthy, long, thick, and lustrous hair. So, let us have a look at them:  
Jojoba Carrier Oil 
This carrier oil is rich in vitamins and minerals like vitamin C, B, E, copper, and zinc that moisturizes the scalp and can be your ultimate dandruff remedy as well. This oil also strengthens the hair and prevents the problem of hair loss.
Almond Carrier Oil
If you are planning to use the almond carrier oil on your hair, then the results will surprise you as this oil is the one that provides the lost hydration and nourishment to the hair making them softer, shinier, silkier, and healthier than before.
Olive Carrier Oil
Applying olive oil on hair will enhance the blood circulation that promotes hair growth making them thicker and stronger than before. This oil also has amazing antioxidant contents that promote a healthy scalp.
Argan Carrier Oil 
Argan carrier oil is derived from the argan nuts naturally that work great for shiny hair. One can also use this oil to tame frizz and tangles. Applying from the ends of the hair to the scalp, this oil works wonders if added to the summertime regimen of hair care.
Hemp Seed Carrier Oil
Hemp seed carrier oil not only promotes strong nails and healthy skin. But, it works great to be used on your hairs for the lost shine and charm. One can use this oil before shampoo blended with some regular hair oil for its amazing benefits.
Sesame Seed Carrier Oil  
Massaging this oil on the scalp will premature graying of the hairs and will also help in retaining the natural color of the hair. One can consider this oil for its soothing properties and the composition to kill lice as well.
Coconut Carrier Oil
Everyone has coconut oil in their kitchen racks as it is just great for cooking. But let me correct myself as "Not only for cooking." Want to know the reason, why? This light moisturizing oil can be used to moisturize the scalp and hence, the hair. Apply the oil to your roots and detangle hair from ends to root. While using it at night, let the oil sit for the desired time for its amazing benefits and see the wonder hair of yours.
The oils mentioned above are from the top-rated carrier oils that will turn out to be the best and most perfect options if you are searching for an oil to look after your hair health. Many online carrier oils, Essential Oils manufacturers and suppliers are there that can be the most prominent spot for you providing amazing and healthy hair and scalp with intact quality as well. Aromaazinternational.com is one such spot that can be your go-to option for purchasing carrier oils online. So, check the site and hands-on a perfect oil to promote healthy and amazing hair.