Lifestyle
8 Most Popular Valentine Flowers For Your Sweet Beloved!!!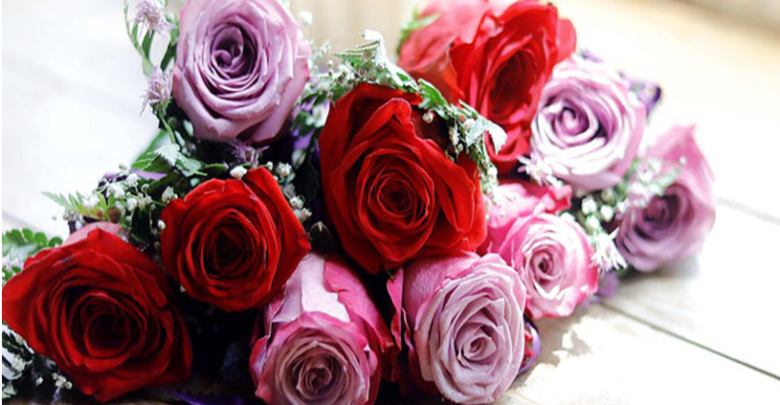 We can never imagine the romantic occasion of Valentine's Day without bright and beautiful flowers. The mesmerizing beauty and the deep symbolism of flowers make them the ultimate and conventional gifts for Valentine. When it's about winning the hearts of the beautiful ladies you love, nothing can be more magical than fresh and blooming flowers. As the V-day is all about pouring our hearts out in front of the people we love and admire, the language of Valentine flowers help us communicate our hearty feelings to them through their dazzling hues and alluring fragrances.
Have a look at these 8 most popular and meaningful flowers to make this Valentine's Day of yours a memorable one for a lifetime.
Red Roses
Undoubtedly the most traditional Valentine flowers!!! The deep symbolism of love, passion, and romance it holds in its colour and appearance makes red roses the ultimate choice of couples all around the world. It is a classic choice for Valentine's Day to say "I Love You" to your girlfriend or wife. Choosing a magnificent flower bouquet of 50 red roses for your darling lady is a wonderful option as it conveys the message of "Forever Yours" to her.
Red Carnations
Symbolizing deep love, admiration, and affection, red carnations are the next best choice for your ladylove for the splendid occasion of Valentine's Day. Just like a red rose, these ruffled blooms also carries romantic connotations. In the Victorian era, this flower was used to express admiration and attraction to someone special.
Stargazer Lilies
Though stargazer lilies represent purity, optimism, and prosperity in general, but their pink and orange varieties stand for love, passion, romance, and admiration.  Both pink stargazer lilies and orange stargazer lilies can be gifted to your beloved to convey strong feelings of your heart. They not just stand for eternal love and happiness, but also reflect appreciation.
Alstroemeria
Also referred to as Peruvian Lily or Lily of the Incas, the alstroemeria symbolizes devotion. These flowers can be given to your darling wife or girlfriend as they express your loyalty and eternal love to her. Available in a variety of vibrant colors such as red, pink, yellow, white, pink, orange and purple, you can choose the best one for your beloved based on her choice.
Orchids
Orchids are graceful flowers that represent love, strength, and delicate beauty. With red rose becoming a common flower during the Valentine Week, it is better to try some other beautiful flower to win the heart of the beloved. And, nothing can work like a magic spell than the beautiful and elegant orchids. Also symbolizing luxuriousness, these vibrant and exotic blooms have a longer shelf life than roses and make your darling lady continuously think of you whenever she sees them.
Gerberas
Symbol of joy, innocence, and beauty, gerberas are a stunning choice to impress your sweetheart on the romantic occasion of Valentine's Day. Bright and cheerful, the gerbera daisies are known for their vibrant colors holding different meanings and symbolism. Sending these vivacious blossoms to your girlfriend or wife on V-day will make this special memorable and happy for her.
Tulips
Tulips are perfect Valentine flowers to express the feeling of love and passion to your beloved on Valentine's Day. The shades of red and pink impeccably goes well on this romantic occasion. The mesmerizing appearance and the enchanting colors of tulips leave a lasting impression on the mind of the lady you love the most.
Sunflowers
Sunflowers not only symbolize happiness and warmth, they also represent love and faithfulness for the people we love. For the couple who are in a happy and blissful relationship with their partners, they can celebrate their love on this Valentine's Day 2020 with a vibrant and sunny bouquet of sunflowers.
The Final Note
Send beautiful bouquets, bunches, baskets, or flower arrangements crafted with these vivid flowers to your lovely woman on Valentine. While expressing the hearty emotions flamboyantly to the love of your life, these flowers for Valentine will be evocative of the beautiful times you both have spent together. Hope you all have a fabulous Valentine!!!