Tech
Advantages and Disadvantages of Windows VPS Hosting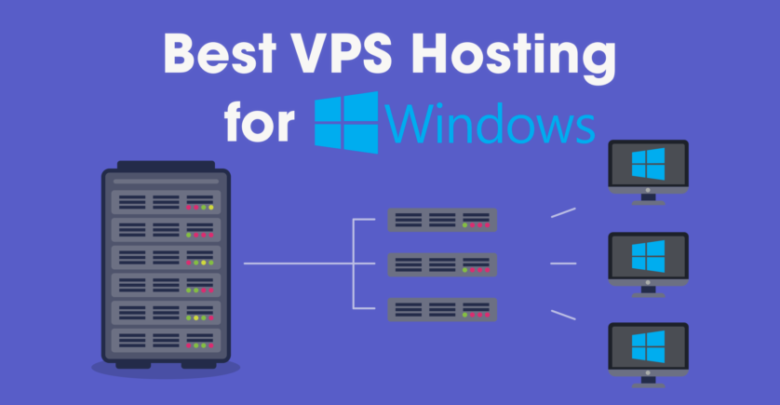 Virtual Private Server, or VPS in short, is a well-known web hosting service that is gaining popularity as it runs its own copy of operating systems. Now, the point of discussion is about the Windows VPS hosting server as compared to the other shared VPS providers. It comes with its own advantages and drawbacks which one has to note before using the platform. What is more challenging is to find the best version of the Windows VPS, unlike other low budget versions available in the market. Go through the information below and have a note of everything that you need to know about the VPS Windows hosting platform.
Pros and Cons of Using a VPS Windows Hosting:
Windows VPS Hosting Advantages:
Using the VPS Windows hosting, one can have complete administrative access to the server that helps in changing and configuring the settings according to the business needs. In another way, you will be having full control over the settings on your Windows installation.
If you have a complaint of speed and the webpage loading time, then here is a perfect solution. Windows VPS Hosting provider higher speeds of accessing the information you needed as it is a dedicated hosting platform. As compared to shared ASP.NET hosting also, you can see the difference in the time taken to load a website as Windows VPS comes with a managed bandwidth.
VPS Windows Hosting Drawbacks:
Cost is one point that gets discussed when it comes to Windows VPS hosting. Of course, it is priced high as compared to the shared ASP.NET hosting. But, on the other hand, the user experience, in all the ways, is better with this dedicated hosting service as compared to the other shared hosting platforms.
The availability of cheap or low-quality VPS servers is another drawback that effects the actual resources to be provided. It is recommended to the users to opt for the best quality Windows VPN servers to have access to all the advantages it provides.
Reasons to Upgrade for VPS Windows Hosting:
Besides the uses and drawbacks of using the Windows provided VPS hosting, it is also important to have a detailed idea of how and why this hosting platform is chosen. Not all the businesses that run online need Windows VPS, but all those who need the below-mentioned reasons be satisfied in their business should definitely opt for the Windows VPS Hosting. Follow up, and have a detailed study of what makes this hosting platform needed to be used by a business model.
Growing/ Heavy Traffic: Few businesses may not get much traffic to their websites based on the business requirements. But there will be business operations that have heavy traffic on their websites and there will be new businesses that anticipate heavy traffic gradually. For such entities, VPS is the best-suited platform from Windows as it is a dedicated hosting server.
High Security: Windows Virtualization provides a higher level of security as the servers operate on their own operating systems, rebooted, and are mostly isolated from each other. In such cases, it is definite that this Windows provided VPS serves to the expectations of its customers when it comes to their information security.
Sensitive Information on E-Commerce Platforms: It is really tough to completely trust on e-commerce platforms in which sensitive details are to be entered and saved such as personal details, addresses, Bank account details, credit/ debit card information. If one wants to gain one's customer's trust in this matter, then going for a dedicated virtual hosting platform serves the best solution. With Windows VPS hosting, there will be a highly secured environment that comes with a possibility to help you pass a PCI compliance test.
Customized Software: It is already known that the dedicated hosting service provides an option of customizing and configuring the software based on the buyer's interests and needs. For those who want to avail of this option, VPS Windows hosting is the best-recommended platform. On the other hand, integrative programs require high-speed operations and easy-to-understand configurations which can be achieved using the Windows VPS Hosting.
Dedicated Hosting for Building Websites: Windows VPS Hosting supports hosting an unlimited number of domains. So, it is recommended to those who build websites for their clients and do not want to purchase individual plans. This way, the accounts of each client can be managed separately.
Comparatively Budget Friendly: There may be a doubt that why should one chose Windows dedicated platforms while there are other servers similar to that provided by the Windows. The answer is the budget. Yes, Windows provided VPS is available at a comparatively low price as compared to the other VPS hosting servers.
Finally, looking at the uses that the VPS Windows Hosting servers provide, it is highly recommended to go for it based on your business requirements. There are very few drawbacks that may affect the customer experience which can be minimalized by using the best Windows VPS service available.