Tech
Why Should You Invest in the Seekit Edge?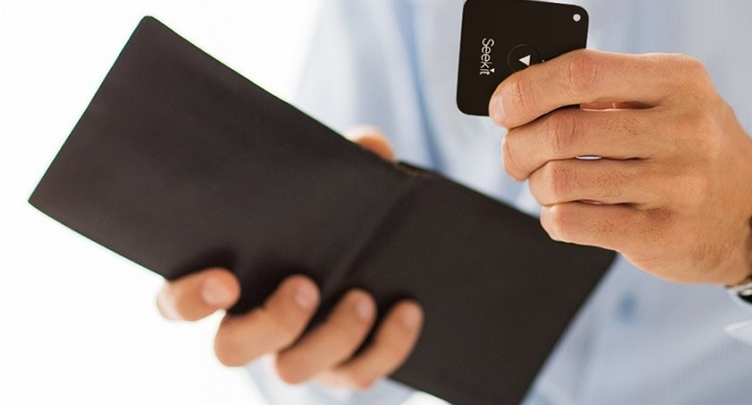 If you constantly have a battle with yourself on a routine basis about where you left your valuables such as your wallet or even document folders and bags, you know that this scenario is no laughing matter. The floundering and ransacking you do in order to find your most prized possessions leave you with little energy to spare for anything else. If you find yourself in this predicament more often than not, here is why you should invest in the Seekit Edge, a wallet finder that makes the search for all of these belongings a piece of cake.
You can know where your belongings were at last
The Seekit Edge brought to you by Panasonic comes with a last seen location feature. So you don't have to bother about retracing your steps. You can simply check where you last left your items on the Seekit app.
It gives you an alert when you leave your belongings behind
If you somehow leave your possession behind, you do not have to worry and fret about it when it is tagged to the Seekit Edge. This is because ofthe Separation Indicator feature. So in the cases when you leave your wallet or any other possession behind, you get an alert on your smartphone. If you missed the separation indicator, you can make use of the last seen location feature to help you find your belongings.
It helps you move closer to your possessions
The proximity guidance feature lets you move closer to your belongings in a sure-shot manner. This ensures you can find what you are looking for without creating too much of a ruckus. With this feature,you are guided to your belongings in an assured manner.
Take the help of the community of users
If you still can't seem to find the wallet or document folder you are running around helter-skelter for, there is a simple solution for this too. All you have to do is make use of the crowd GPS feature. This feature makes it easy to track down items that fall within the 100ft range as it takes assistance from the Seekit community of users. This feature uses the last seen location to find your belongings.
It is easy and light weight to carry around
The Seekit Edge is compact and light in weight making it ideal for tight spaces. You can so effortlessly slip the device into your daily routine and carry it with you wherever you go to make your search expeditions a whole lot easier. This device functions on Bluetooth, through the assistance of the tag, connect and find functions.
Other features you need to be aware of
The Edge comes with an 18-month battery life and has multiple alert modes. Other than this, you can also customize the alerts by assigning your own voice to them. All of these minor tricks ensure you can find your belongings in a better manner.
All in all, with this wallet finder app along with the Seekit Edge,it is sure to make finding your possessions a lot easier and stress-free. It does not make you feel like you are on edge and that's saying a great deal. So what are you waiting for? Go ahead and try it out and you are sure to find your wallet as well as other possessions just as easily.