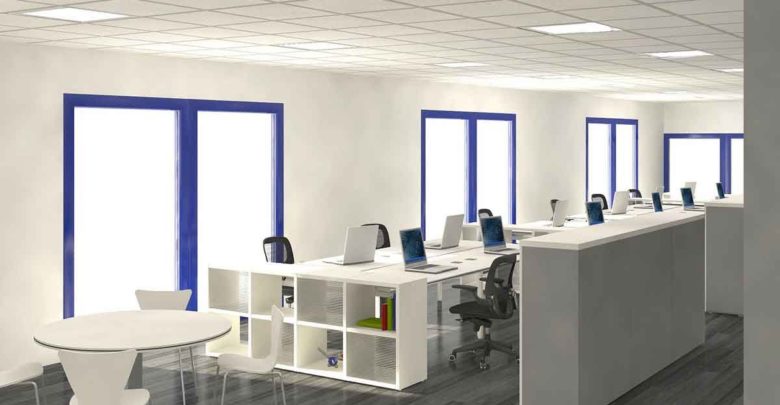 The concept of coworking space is gaining popularity especially in cities with high commercial space rentals. Small businesses, start-ups and professionals usually cannotafford to rent office space in a prime area of Jersey City. A coworking space offers the perfect solution at a price which is quite affordable. It is not uncommon to wonder what a NJ coworking space would be like and if it is really worth it.
Introduction to Coworking
When you opt for coworking office you don't need to worry about having to pay a huge rent. In a shared office space all expenses are shared. For most people rent is the biggest deterrent when deciding where to setup office. Many small businesses would rather invest in materials, marketing and stuff which pertain directly to the service or product of your business. Keeping overhead costs low and getting the business off the ground is a priority. Expenses such as rent, takesa back seat.
In the initial stages it is difficult to determine if the business will take off or not. Strong determination and perseverance are secrets to success, but sometimes it takes longer than expected, or unforeseen circumstances can cause setbacks. Investing in renting a nice office space is hardly a thought any small business especially a start-up, gives much thought too.
What's The Deal in Coworking?
At the onset every business is geared up for success. There are a few key factors which can help define whether a business is actually going to become a success. As trivial as it may seem at the commencement of a new venture, but your office address does matter.
Let's look at a real life scenario: Imagine you need to call someone to repair your washing machine. You see one listing of a company with a business address in a residential area not too far from where you live. You see another listing of a company with an office address in an upmarket business area. Chances are that you will assume the company with a proper business address is better at their job and successful. The fact that they have an office in a business hub says that they are experienced and doing well. In all probability you would rather not risk it with the business in the residential area.
So, yes, office address does create a valuable impression. This brings us back to the concept of a coworking office space. A coworking office is located in a business area of town. It enables businesses with smaller capital to leverage the advantage of a commercial location to give their business a boost. The WorkSocial coworking offers you a platform with several facilities which can greatly benefit the success of your business.
Choosing A Coworking Space
There are several choices for coworking spaces. What are the essential aspects that you need to consider. The location of the office is a crucial consideration. Will this address help to promote your business?
Cost is a matter of concern, but it should not be your main deciding factor. The services and facilities offered by the coworking office should be carefully thought through. The type of environment and the support system you get at the office are important for business growth. In the long run these are the elements which contribute to your business sustenance and give it the required boost for success.
Conclusion
WorkSocial is a coworking space in a prime location of Jersey City. It provides one of the best environments for small businesses and individuals. The services, facilities and business support you get at WorkSocial are among the best. It is a true value for money office, and a great place to get your business of to a successful start.