Home Improvement
Repair or Replace – What's the Right Choice for a Broken Refrigerator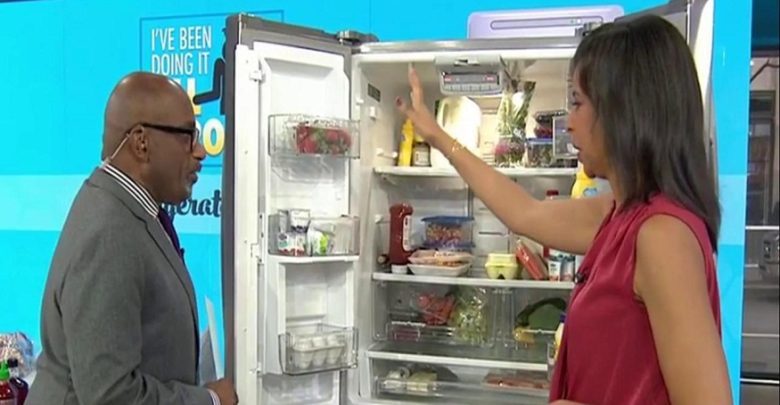 It's no denying the fact that a refrigerator is an important kitchen appliance for everyone. More importantly, it's an expensive home appliance that can sometimes cost more than the entire furniture combined. That's why people save for several weeks to grab the best deal on their favorite refrigerator. 
Now, even though refrigerators have a comparatively longer life span, they can run into several technical problems with time. If your refrigerator has been acting weird for the past few weeks, there's a huge probability that you'll be struggling to decide whether to look for an appliance repair expert or buy a new refrigerator. But, since the latter can severely hit your bank account again, it would be better to consider repairing it first. 
To help you decide wisely, we're going to share different factors that you should consider while trying to fix a broken refrigerator. So, without any further ado, let's get started. 
Refrigerator's Age
Irrespective of its brand, the average lifespan of a refrigerator is around 15 years. So, before everything else, check how old the refrigerator is. Why? Because this will make it much easier to decide whether to repair or replace it. For instance, if you've been using a refrigerator for more than 10-12 years, it would be better to buy a new one as it'll cost you more money to get it repaired. 
However, if we're talking about a relatively new refrigerator (3-5 years old), you'll be able to get it fixed without burning a hole in your pocket. Also, the majority of refrigerator brands provide a 3-7 years warranty on their products. If that's the case, all you have to do is call the service center and let a professional appliance repair expert fix it without paying a hefty amount. 
Severity of Damage
A refrigerator can run into a wide variety of problems. These issues range from overheating to a broken freezer unit. While some of these issues are minor, others might require you to replace a faulty part, which can sometimes cost as much as a new unit. So, if you're dealing with an extremely damaged refrigerator, you can consider buying a new one. 
But, if the extent of damage is minor, it'll always be a wise decision to get it repaired. In either case, contact a professional technician and let him examine the refrigerator first. He'll tell you the exact issue with your unit and also help you decide whether you should repair or replace the refrigerator. 
Repairing Cost
As soon as you'll contact an appliance repair company, they'll send their technician to examine your unit. Based on the damage and type of your refrigerator, he'll tell you the approximate cost it would take to repair the refrigerator. Now, if the repairing cost is more than half of the original price of the refrigerator, go ahead and buy a new unit as it'll save you both time and money in the coming years. But, if the repair cost is lower, you'll be better off getting it repaired.
Type of Your Refrigerator
Today, the market is stacked with an extensive range of refrigerators. From built-in units to side-by-sides, everyone has a different type of refrigerator in their kitchen. However, what you might not know is that the repairing cost for some refrigerators can be comparatively higher than the others. 
For example, built-in refrigerators are always worth repairing as a new unit can cost thousands of dollars. On the other hand, if you have a single-door refrigerator, you can consider replacing it as they aren't as expensive as high-end units. 
Additional tips to Increase the Lifespan of Your Refrigerator
As we mentioned earlier, refrigerators have a longer life span. This means they only experience severe damage when people don't use them with care. By utilizing them in the most efficient way, you'll be able to protect them from any type of technical damage. So, here are a few additional tips that'll help you increase the overall lifespan of your refrigerator and avoid paying hundreds of dollars to get it repaired/replaced. 
Don't leave the refrigerator door open for too long

Avoid overloading the refrigerator as this will put more load on the compressor to keep everything cold. 

Make sure clean the gasket every now and then to ensure that your refrigerator doesn't leak gas

Clean the coils of your refrigerator from time to time
The Final Words
So, that concludes our guide on deciding between replacing or repairing a broken refrigerator. Even though it can be an extremely tough decision for many people, the above tips will help you choose the right option as per your refrigerator's condition. In case you decide to repair the fridge, make sure to look for a professional appliance repair agency with highly skilled technicians. This way you'll be able to stay assured that the refrigerator won't experience the same damage again.