Tech
Significance of Data Science in Business Assessment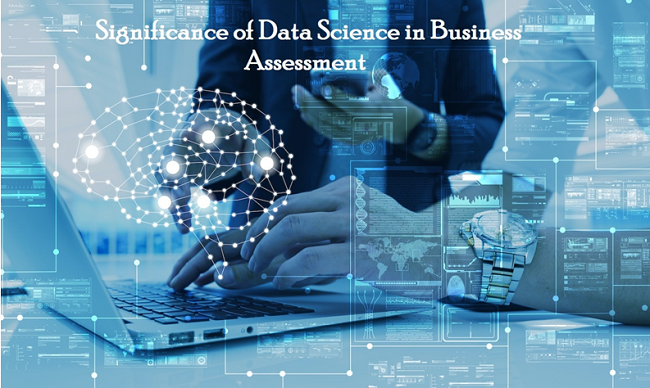 Who are data scientists?
After receiving advance guidance in maths, statistics and computer science, one gets to be qualified as a data scientist. The liability of data scientist includes data visualisation, mining and organization, infrastructure design, cloud computing and data warehousing.
Role of a data scientist is to help different industries in managing and solving various complex problems by interpreting and using their expertise in handling risk. A data scientist holds a prominent position in the business sector as well. Let us go through benefits a business can expect while using the services of a data scientist.
Benefits of implementing data science in the business sector
Improving and working on threat and frauds
Data scientists help in identifying the data that can be risky for the business. They analyse this by creating statistical measures & using methods that can predict fraud to allow you time so that you can take precautionary actions to avoid risk.
Works on delivering relevant products
They help in analysing, where a product selling will prove to be more efficient and will provide maximum benefits.
Understanding the audience
With deep knowledge about handling the business sector, they implement various actions for handling customers for providing the best service.
Different ways Data Science can add value to your business
Helps in making efficient business decisions
A data scientist helps in making strategies that maximise workers ability to full extent. They communicate and facilitate good and proper decision-making process that proves beneficial for the whole organisation. This decision-making is done through measuring, tracking, recording and analysing performance statistics.
Assists with the goals
The data scientist analyses organisation data and based on it they advocate actions that will help in improving the presentation and client experience, thus increasing maximum profitability.
Facilitate focusing on vital issues
They make certain that the workforce is well aware of their roles and duties. A data scientist helps in preparing workers to use effectual actions while working to bring maximum profit. They are made aware of their capabilities and strength, especially while addressing different issues of the company that can be challenging for the business.
Aids in identifying the opportunities
During the study of data, a data scientist also looks for implementing diverse activities that can be adopted for improving the company's growth and records.
Testing decisions
The most crucial part of any business is making decisions; this is where a data scientist evaluates how the decision making of the company affects the progression. They make changes by evaluating the decisions made by the company and based on it they implement outcomes, which can prove to be beneficial.
Hiring talented and refined batch of employees
Social media and data available through previous job reflects well enough how the person is. A Data scientist mines through the talent and capabilities of the candidates to see who is best suited for the company and business organisation. They do this by researching and analysing the candidates and their skills.
Summing up
Data science plays a very important role in the business sector. It helps in improving management, capability of workforce, analysing data to maximise profit, thus helps a company to boost their efficiency.
Also, becoming a data scientist nowadays is not a tough thing to do at all. With basic skills already in your sack, you can enroll in online data science courses in India and direct your career towards becoming an expert in the field.
So if you are looking forward to study and make your career in this field, get yourself enrolled in institutes that provide online courses in India.