Food
7 Healthy Wedding Catering Ideas For Your Diet Conscious Invitees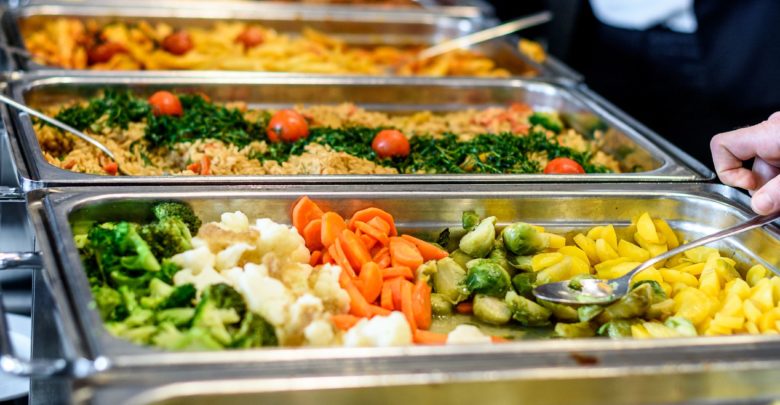 'Good health and good sense are life's two greatest blessings'-Publilius Syrus
Somebody aptly said that  if wealth is lost then nothing is lost, if health is lost something is lost. In the modern times every individual desires of having a toned body. Getting inspired by the celebs and models every person desires of having a similar body type. After months of toiling hard in the gym,sticking to a healthy diet in order to get in shape a single glitch is enough to ruin all the hard work.
Indian weddings are known for their good food but which is a powerhouse of flavours is and spices. The richness of the food served at the wedding is what makes them lip smacking but they are unfit for the people on a diet. No matter which food you serve at your wedding or whether you book the best caterers in kolkata , Pune or where ever you're getting hitched having healthy food options at your wedding proves to be a necessity. It's your wedding and you would not want your health freak guests to return on an empty stomach which is why you should consider having healthy variants at your wedding.
Wondering how to create a healthy wedding menu? To help you out we present some healthy catering ideas that would delight all those diet conscious invitees.
1.Noodle Station
Who doesn't love noodles? Well then why have a make your own noodle station at your wedding? The idea enables your guests to tailor their bowl of noodle according to their preference. For the station you can have precooked noodles accompanies by choicest of vegetable and nut selection such as carrots, avocado,  cilantro, radishes, onions, basil and pine nuts. For the noodle dressing and flavor you can have low fat sauced such as chilli or soy sauce over the unhealthy sauces that have fat and preservatives.
2.Artistic Fruit Arrangement
The health conscious people avoid having sweets that have artificial sweeteners. Since they refrain from having sweets you can serve the with fresh fruits that are natural sweeteners. Make the fruit salad counter visually apically by opting for artistic arrangement of the fruits. Having whole fruits can be a a messy affair but the artistic fruit arrangement makes the consumption a easier process. Artistic fruit arrangement or fruit sculptures are brilliant talking points and they also double up as wedding table decoration. Fruit sculptures such as strawberry roses, tomato tulips or apple hearts are common in the modern weddings.
3.Savory Sticks
Be it weddings or buffet meals the guests surely love the meals on skewers. The bite size skewer meals are easier to eat, are less messy and provide fuss free eating. The best part of skewer meal is that it enables you to experiment with combinations you can have cheese and veggies, fruits and veggies,  chicken and cheese, chicken and veggies, mutton and chicken and way lot. The savory sticks come in both veg and non veg varients. You can consider serving the savory stick along with dallop of yogurt and sides of specially made sauces.
4.DIY salad counters
Salad counters are a must have at the weddings. For the diet conscious people salad is love. The DIY salad counters enables the guests to create their own salads according to their choice. To add uniqueness you can consider having salad jars at your counter where the guests can fill their jar with choice of their own salads and carry it around.
5.Wraps
Instead of serving several bread options you can consider having wraps on the menu. The wraps consist of mix of salads and tossed vegetables along with fillings which can be either veg or non veg. The wraps are topped choicest of sauces which makes it a healthy treat for the taste buds. For the veg filling you can have cottage cheese, low starch potatoes whereas for the non veg ones you can have fish, chicken, egg or mutton.
6.Soups
Soups are starters for the main course. For hot beverage soups serve as the best choice. The soups are available in both veg and non veg variants. For veg you can consider serving minestrone soup, veg clear soup, tomato soup, spinach soup and way lot whereas for non veg soup you can have chicken soup, hot and sour chicken soup, chicken noodle soup, egg drop soup among others. Let your guests to sip on the hot goodness of the fresh made soups.
So these are a few healthy wedding catering ideas that you can consider having at your wedding. Liked the post? Do you know about other healthy food items that you can consider having at your wedding? Share with us about your views on the post in the comments below.