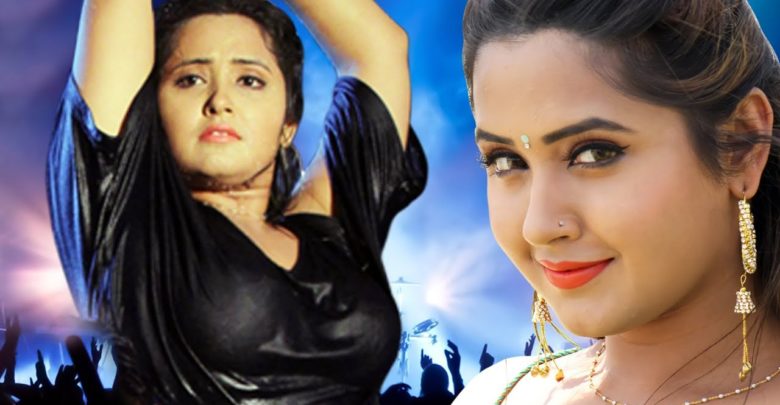 Bhojpuri songs are considered to be the most energetic songs all over the country. Due to the growing popularity of the Bhojpuri actors, Bhojpuri music is also making its place in the people's heart. Lyrics of Bhojpuri songs are very nice, and the music is also extraordinary.
Let's have a look at top latest Bhojpuri songs:
Daal De Kewadi Main Killi – The song is from the Bhojpuri movie 'Balam Ji love you'. The song features Khesari Lal Yadav and KajalRaghwani. Lyrics are penned by ShyamDehati, and the song is sung by Khesari Lal Yadav and Priyanka Singh. The song is a good peppy number which will make you move your waist and tap your feet.
Uthela Daradiya- The song is sung by Indu Sonali. The music video features Sambhavna Seth, and the lyrics are given by Kudus Khan. Ganesh Pandey has given the music. This song is from the new release 'Raktbhoomi'. The interesting lyrics and good music make the song unique.
Goriya Chaal Tohar Matwali – The song is sung by Pawan Singh and Priyanka. The lyrics are penned by Pyaare Lal Yadav and the video features 'Kajal Raghwani'. The song has slow music, but it is loved by the couples who like to dance with each other. The song is from the hit Bhojpuri movie ' Bhojpuriya Raja'.
Pagal Banai be Ka Re Patarki – It is another popular song from Khesari Lal Yadav and Priyanka Singh. The song is filmed on Khesari Lal Yadav and the Kajal Raghwani. Azad Singh has written down the lyrics, and Dhananjay Mishra has given the music. The song is from the popular movie 'Dabang Sarkar'. Listen to this Latest Bhojpuri song and keep your feet moving on the floor.
Raate Diya ButaKe – The song is from 'Satya', and it is still ruling the heart of the audience. Indu Sonali and Pawan Singh have sung the song. The success of the song can be determined from the fact that it has crossed over 6 million views on YouTube. The song is composed by Chhote Baba and lyrics are written by Vinay Bihari, Sumit Singh, Manoj Matlabi, Chandravanshi, Arun Bihari and Vinay Nirmal.
Milte Marad Hamke Bhul Gailu- This is a recent song which is getting viral on social media. The song is sung by Priyanka Singh and Khesari Lal Yadav. The song is written by Pawan Pandey and music is given by Shankar Singh.
The Internet has made it easier for regional music to gain popularity, which is why nowadays a lot of people are getting introduced to a variety of songs in different languages. Enjoy Bhojpuri party songs and dance freely.