Travel
7 reasons to choose a Full-service Airline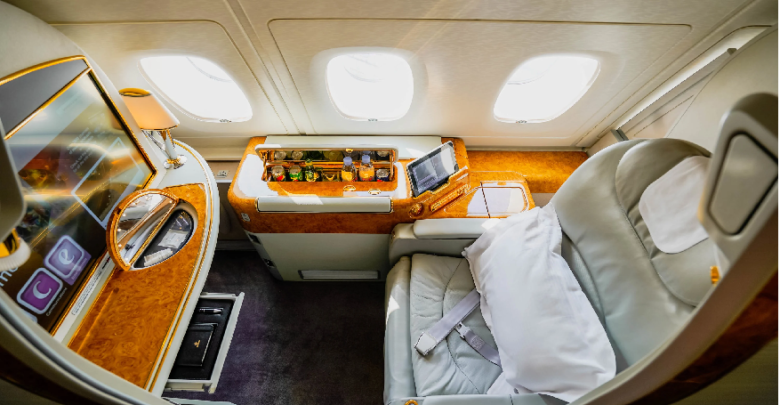 Are you confused between a full-service and a low-cost airline? Mentioned in this post are 7 reasons that can make you think in favour of full-service carriers for your next flight. Keep reading.
Low-cost airlines have been touted as the most affordable way to fly. Used by millions of passengers, it is undoubtedly a great option to get the best deal on your flight ticket. However, this deal often comes at a cost. Full-service airlines might be a little more expensive, but they compensate with better comfort, services and more. Let's look at 7 key reasons that can make a full-service airline a better option.
1. Better Quality Services: Full-service carriers offer a better quality service to their passengers. This is because low-cost carriers usually hire freshers and in-cabin crew to cut corners. On the other hand, full-service airlines typically hire people with more experience, which costs them a little more. This translates into better quality service for the passengers. Thus, if you are a stickler for quality, paying a little extra for a full-service airline will make absolute sense to you.
2. In-flight Services: When you fly in a full-service airline, you get access to more in-flight services such as in-flight meals, beverages or even an entertainment screen. While you can get the first two by paying extra in a low-cost carrier, in-flight entertainment ensures your flights are not at all boring.
3. Better Comfort: Low-cost carriers fit more number of seats per square meter of cabin space. As a result, you get cramped-up seats and lesser comfort. Flying with full-service airlines is more comfortable thanks to their more spaced out seats offering more legroom, more cushioned seats, and more.
4. Bigger Airplanes: Most low-cost carriers operate smaller aircraft to ensure more rounds per day between destinations. On the other hand, you can usually notice bigger planes when you fly with full-service airlines. This means an airier cabin which can be a big factor for many travellers.
5. Total Cost of Flight is Nearly at Par with Low-cost Airline: There was a time when low-cost carriers were strikingly lower in prices compared to full-service airline. While this may still be the case on international routes, the price difference between the two types of operators has reduced significantly in the domestic sector. Moreover, when you add the costs you may have to make in a low-cost flight, at many times, opting for a full-service airline makes more sense. Expenses such as in-flight meals, seat selection, extra baggage fee can inflate the flying bills significantly.
6. Better Terminals: Most airports, domestic and international, usually have more than one terminals. And low-cost carriers usually fly to and from terminals that are further off from the city. Moreover, these terminals themselves have lesser amenities as compared to the ones that operate a full-service airline. This can be an important factor if you're also looking at pre-and-post-flight comfort as well.
7. Flight Time: You can usually notice that low-cost carriers operate at odd hours. This is to take advantage of the lower taxing costs and more. Full-service airlines usually fly at better suited times. However, this may not always be the case. Whether you are looking at Bangalore to Mumbai flight time or Delhi to Chennai flight time, make sure you check all the flight options before making your mind.
Whether you choose a low-cost carrier or a full-service airline, it is important to be completely aware of what you're getting into and what you might have to compromise on. As long as you are okay with the price you're paying and the service you're getting, the type of flight carrier shouldn't matter.