Auto
Clothes and accessories to take care of the Motorcycle and drive safely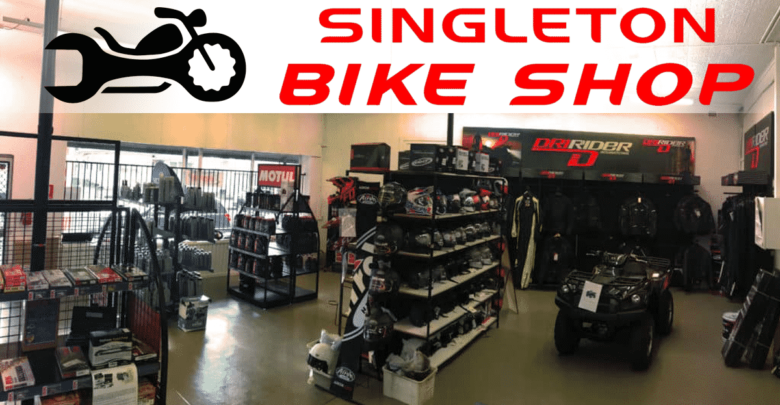 Only bikers know about the excitement and freedom experienced onboard their favorite vehicle. No matter if the destination is the office, the house or an exotic landscape outside the city, the connection between motorcycle and driver is always very special. For this reason, their owners are especially concerned with protecting them, keeping them in optimal conditions and, of course, feeling as comfortable as possible while driving.
Aware of this relationship, in Singleton Bike Shop we have selected essential garments and accessories to ride safely and comfortably, both within the city and on the road, as well as to keep the motorcycle protected and in optimal condition in any situation. All products are available to buy online and, in the case of safety elements, comply with basic certifications and regulations for driving with less risk.
To keep the motorcycle in the best conditions, protected from dust, dirt and weather events, this XXL case is perfect for any model. It measures 224x105x125 cm and is made of polyester, so it is weatherproof and protects against dust, dirt, UV rays, snow or rain, the latter thanks to it is also waterproof. It is also a good solution to prevent dirt from bird droppings and other damage. It has grilles to prevent the accumulation of heat and humidity, in addition to the fabric is breathable.
With a body constructed entirely of seamless aluminum alloy core, this lock is a very safe way to prevent any theft. It is attached to the disc of the wheels and provides sensitive protection to any blow or strong vibration, after which it sounds an alarm of 100 decibels to scare away the thieves. It is resistant to water, corrosion and high temperatures, as well as saws and any other type of cut. It is also advisable to purchase a reminder cable to not forget that the padlock is in place.
Waterpro of winter gloves
Protection for a biker does not have to be fought with comfort. An example is these gloves, which have a special ergonomic design and carbon fiber protections for falls, in a mixture of aesthetics and safety. The housing is the size of the hand for full coverage, while the foam improves the shielding effect. Sturdy and non-slip seams offer better grip and durability.
A good jacket is not only the quintessential motorcycle garment, but it is also an important element of protection. This CE-approved model offers full armor for the back, elbows, and shoulders. The seams are sealed to resist water and wind, with high-quality adjustable zippers and straps that provide a tight seal. It has a connection to join with the pants.
Before going to roll, it is always important to check that the tires are in good condition since the performance and grip of the motorcycle on the asphalt depends to a large extent. When it is time to change them, the Motorcycle tires website specializes in these spare parts for all types of models and uses. From its cover, it is possible to perform a search based on the width, height, structure, and diameter of the wheels, as well as the speed. You can also search specifically among hundreds of brands and models if the aforementioned data are unknown.