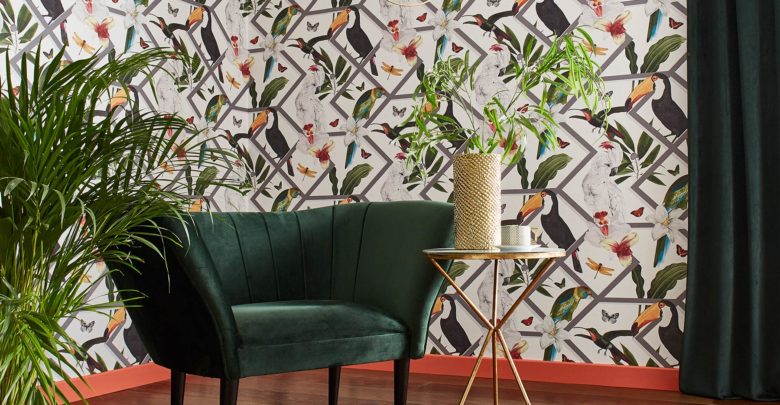 It's not uncommon for a college student to live on campus in university housing for at least the first few of college. Few students would argue that living in a dorm room doesn't have its benefits. Dorms are conveniently located and much cheaper than living off campus.
However, dorm rooms are often drab, monotonous, and overwhelmingly sterilized of personality and every surface painted a white or beige that can drain all of the energy out of a space and the people living in it. With no color and only the most basic furniture to work with you probably find yourself less than enthusiastic about your living space. Your dorm room is your home away from home and should not be somewhere that you hate being.
So how does a person go about injecting much needed life back into this space? One way is by hanging some removable graffiti wallpaper.
Removable wallpaper is a type of wall decor that is easy to hang and that can be removed cleanly and without damaging the wall underneath. This makes it ideal for a dorm room! The pins and tape that are used to hang posters can cause potentially costly damage to the wall where this does not.
You might even be dealing with concrete walls that don't leave a lot of options for hanging decor. Removable wallpaper with a graffiti design is the perfect way to bring bold colors and personality to the space without getting into trouble with your R.A..
While removable wallpaper comes in many designs, graffiti wallpaper is a popular new trend that is unique, bold, and memorable. Graffiti as an art has always been about self-expression and individuality. Getting a custom designed wallpaper suited to your tastes and personal style will give your dorm room the facelift that it needs to stand out. This will make your dorm room somewhere that you actually want to be. Afterall, bright colors stimulate the mind better than blank white walls.
Removable wallpaper is quick and easy to install and doesn't require the messy pastes or water buckets that regular wallpaper does. It works like a giant sticker: just remove the backing and stick it on the clean, dry surface.
You smooth out the piece as you go with any straight edged item (your textbook, for example) to ensure that there is no bubbling. It's as simple as that. It is inexpensive, too, which is always a plus when decorating on a college student's budget. Because it is so easy to install and remove, there is no commitment to a single design. You can easily move the pieces around the room or take them with you when you move out at the end of the school year.
Can't find a design that you love? It is easy and inexpensive to get a custom design made that is catered to your specific style. Just by providing a few details about what you want and some of your favorite styles and colors you can have a truly one of a kind piece hung on your dorm room wall. You can get custom sized pieces that range from a small accent piece to something that covers the entire wall in vibrant, interesting pictures.
Dorm rooms should be decorated as an expression of the person living in them and not uniform, lifeless places. After all, you're doing more than just sleeping here and you're going to be living here for awhile. You shouldn't hate it.