Auto
HOW IMPORTANT ARE THE SEAT COVERS FOR YOUR VEHICLE?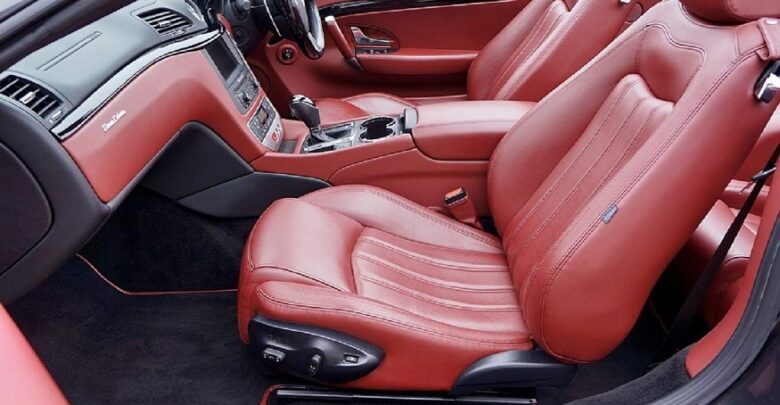 Car interior plays an important role in deciding comfort and luxury. Along with the other accessories, the car seat covers play a critical role in the car interior, which provides a comfortable and pleasurable driving experience to the car owners.
Car seat covers are not only designed to improve the overall appearance of your vehicle, but they also work on the comfort level. Adding car seat covers to your vehicle will make the car seats even more comfortable and protected from wear and tear.
Besides improving comfort and adding an extra layer of protection, car seat covers can benefit you in different ways. Do you know how important are the car seat covers?
Here we have mentioned the top advantages of using car seat covers that you need to know.
1. Makes the car puppy friendly:
Do you have just adopted a puppy? The pets often cause serious damage to the car's seats. They cause scratches and serious wear and tear to the car seats. So, if you want to make your vehicle puppy-friendly, then you can simply order custom auto seat covers.
You can decide the features and qualities of your car seat covers, which will meet all your needs successfully and make your experience a good one.
2. Stop burning Your Butt:
In the summertime, people often experience burning butt whenever they enter in their car after parking it in the sunlight. So, if you want to reduce the heat and keep your car's seats cool during summer, then you should cover them with high-quality cotton or velour car seat covers.
Pick a light color and suitable fabric for car these seat covers. This will help you in managing the heat and make your driving experience good.
3. Increase resale value of the vehicle:
A well-maintained car always gets a good resale price. If you want to get the right value for your vehicle, then you should add an extra layer of protection for your car's seats. It will keep them new and comfortable for a long time.
The car seat covers will protect your car's factory seat from wear and tear. They will also increase the resale value of your vehicle easily.
4. Avoid the dirty spots forever:
The food spills always leave some dirty spots on the car seats, which turn the car seats into weird pieces of unfinished art. The seat covers for cars will protect the car's factory seats from unwanted stains and dirt.
Moreover, you can replace the car seat covers easily and clean them to remove stains to keep your car clean and tidy.
5. Keeping your vehicle ready for all time ride:
The silver car seat covers will not only protect the interior of your vehicle but also keep it always ready for a ride. The car seat covers will allow you to enjoy long rides with your friends and family.
Moreover, Car seat covers will also allow you to get your car ready for a special event as replacing car seat covers is super easy and fun.