Travel
Why Nepal should be your next Travel Destination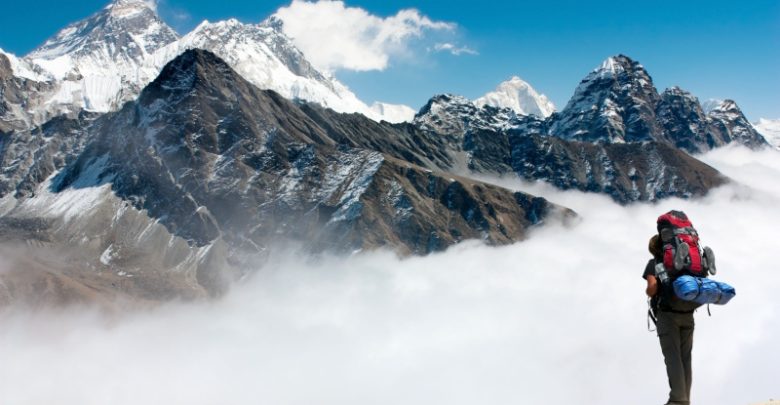 Nepal is one of the most amazing countries in the world. One of the best things about the country is the fact that it gives the tourists so many things to do in Nepal. No matter what walk of life you belong to, there is something for everyone here. When you visit Nepal, you realize that it is the perfect blend of religious, cultural, historical and natural elements. The limitless activities that you can be a part of makes use of these elements. The people here are great; they offer you great services, always with a smile on their faces. You enjoy the hospitality, and you absolutely fall in love with this country. Traveling around Nepal is also light on your pocket. So, with a decent budget, you can do so many things here. It's because of reasons as such that tourists tend to return to Nepal time and again. Nepal should definitely be your next travel destination.
Trekking
Trekking is one of the most popular activities in Nepal. It allows you to explore the hills and mountains of Nepal that signifies the country all over the world. Depending on your experience, knowledge and skills, there are so many trekking options available for you. In these trekking journeys, you don't just get to explore the natural spectacles of the country, but also the lifestyle, cultures and traditions followed by the people living in the trekking regions. If you're someone who loves trekking, Nepal will prove to be a paradise for you, and that's a guarantee.
Expedition
It is obvious for an activity like expedition to be popular in a country that is full of mountains. Expedition opportunities is one of the reasons why Nepal should be your next travel destination. Nepal is home to 8 of the 10 highest peaks in the world. These include Everest, Kanchenjunga, Lhotse, Makalu, Cho Oyu, Manaslu, Dhaulagiri and Annapurna. The height of all these peaks extend beyond 8000 m. You can go for expedition in any of these peaks. If you're an expedition enthusiast, and haven't tried climbing peaks here, well, you're missing out on a lot of fun.
Adventure Sports
As there are so many hills in Nepal, and criss crossing through them are different rivers, the country is considered to be ideal for adventure sports. When you make a visit to Nepal, you have to make sure to try a couple of these activities. Few of the adventure sports that you can go for in Nepal include Paragliding, Zip Lining, Cannoning, Rafting, Kayaking, Bungee Jumping and Swing, Skydiving, and so on. The best thing about these adventure sports in Nepal is that the enthusiasts have enough options. If you're afraid of heights, you can try water based activity.
Luxury Tours
If you're the kind of person who looks for relaxation in a vacation, Nepal has something for you as well. There are so many lavish hotels in Nepal, offering you activities where you don't even have to move an inch, and yet have the most fun. Helicopter tours is an example of luxury in Nepal. Without even walking a mile, you get to cover the entire Everest region. Going on luxury tours in cities like Pokhara and Kathmandu is one of the reasons to come to Nepal.
Cultural Tours
As Nepal is rich in cultures and traditions, it makes sense to go on cultural tours in Nepal. When it comes to going on a tour as such, you have two options. Either you go on a tour where homestay is included, or the one where it isn't. The former one is a better option, as you get a deep insight into their life. If you happen to visit the country in a festive season, you also get to learn a whole lot about celebrations. You should definitely come here and try cultural tours.
Food Tours
Kathmandu, or Nepal altogether, offers you so many food options. The different indigenous tribes that live in Nepal have their own distinct cuisine. Now, it is an absolute pleasure to try a few of these, especially Newari and Thakali dishes. If you're missing out on those American and Continental breakfasts and brunches, you could find them as well, offered in restaurants across Kathmandu. No matter what part of the day you go out on a food tour, you can be rest assured that you'll never be disappointed. Food tours is one of the best things to do in Nepal.
Wildlife Exploration
Despite the fact that Nepal occupies only 0.01% of total land area in the world, the country is home to 0.1% of all the living creatures out there. Now, that is a huge number. One of the best things to do in Nepal is to go for Wildlife Exploration, and this you can do in the numerous national parks and protected areas that are scattered across the country. Without a doubt, one of the most visited national parks in Nepal is Chitwan National Park, as it offers so many opportunities to the tourists to explore the park. You should definitely try this out.
Without a doubt, your holiday in Nepal will prove to be a memorable event that will stay with you throughout your life. With all these elements combined – the cultural, religious, historical, natural, and so on, there is no way for you to have spare time during your vacation. You may have signed up for one activity, but it's definite that you're going to be inclined to try another one as well. The best thing about Nepal is that it's a possibility. The country is small in size, and so, you can go from one place to another in no time, allowing you to try multiple things to do in Nepal. Provided that you have the required time and resources, you could go for multiple activities. These could be the ones from the list above, or something of your choice. If you have never visited this wonderful country, make sure to choose Nepal as your next travel destination.
Happy Holiday Treks & Expeditionis one of the reputed travel companies in Nepal which has been operated by trekking guides with decades of experience. The company offers wide range of packages at optimal cost and it has been proving itself as the best company you can trust