Fashion
Towards more sustainable, environmentally-friendly fashion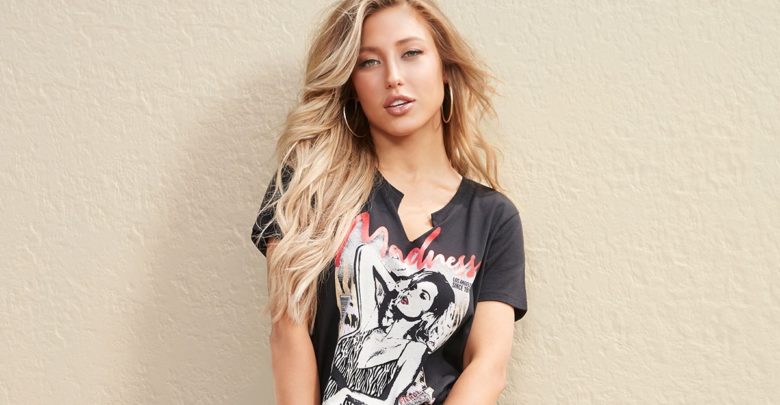 Fashion brands are becoming more concerned and mindful of how their products are made. Fashion is one of the central polluting industries in the world, according to the EPA. Less than 3% of the world's croplands are used for cotton for our garments, however, it consumes around 25% of pesticides. In addition, at its current growth rate, textile, and apparel production emissions is expected to rise more than 60% by 2030, according to the UN Climate Change.
This makes brands to adopt more sustainable eco-and-environmentally-friendly practices whether by including low-impact dyes, bringing into a creative reuse of natural materials, or growing organic pesticide-free cotton.
A Fashionable Step in the Right Direction
Levi's announced last August a strategy to reduce water use by 50 percent when manufacturing their products by 2025.
Liz O'Neill, president of Levi's global product, innovation, and supply chain, commented: "This announcement is an illustration of what sustainability means to us now: innovative, responsive, scalable programs that drive impact and inspire collective action to address the most pressing social and environmental issues facing our business, industry, and planet."
Meanwhile, 32 leading global fashion and textile companies and roughly 150 brands – such as Chanel, Adidas, Burberry, Hermes, Nike, Prada, Puma, Zara, and H&M have signed on August 24 the Fashion Pact in on the sidelines of the G7 meetings in Paris.
The Fashion Pact represents a coalition that gathers the most significant players of the fashion industry worldwide. The pact signatories are all committed to a common core of quantified targets within the outlined three areas where the sector can reduce emissions and waste: climate, biodiversity, and oceans.
One of the pact's ideas includes pledging to 100% renewable energy for operations by 2030. The pact also outlined other ideas such as removing microfiber pollution, boosting biodiversity, and creating eco-friendly agricultural, mining and forestry processes; and cutting back on single-use plastics in packaging by 2030.
This fashion industry initiative came to fruition in early 2019, when French President Emmanuel Macron asked François-Henri Pinault, the CEO of Kering Group, which owns Gucci, Saint Laurent and Alexander McQueen, to establish a coalition that demonstrates how to better impact the environment.
Kering earlier announced it aims to be a company with a net-zero carbon footprint by 2050.
Despite not being legally binding, the pact acts as a set of guidelines and suggestions, including initiatives such as coming up with designs based on using old clothes and finding ways to recycle.
Earlier, Italian luxury fashion house, Bottega Veneta achieved 100% traceability for its iconic Cabat bag in 2014. In the same year, Bottega Veneta was the first company in the luxury world to be recognized by the ecological label, by receiving the Leadership in Energy and Environmental Design (LEED 2009 NC) platinum certification from the Green Building Council.
Moreover, Bottega Veneta undertook in 2012 a very impressive initiative, which involves the production of a series of bags crafted out of eco-friendly materials that have been dyed and finished in an environmentally friendly manner. Under this initiative, bags crafted feature design aesthetics and quality standards that are akin to other Bottega Veneta's bags. Yet, they are significantly friendlier to the environment.