Travel
Travel Around The World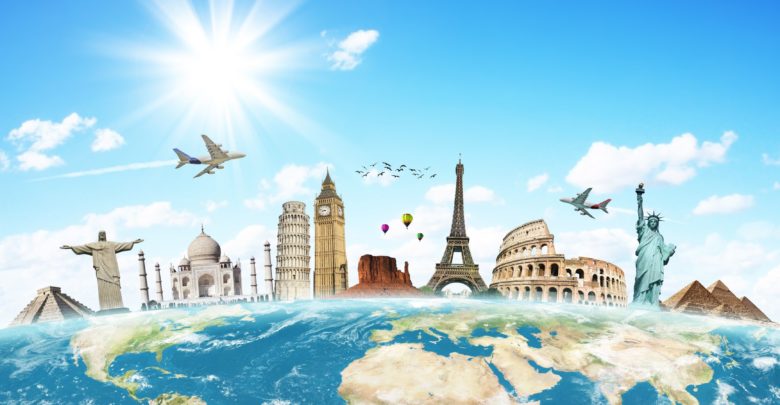 The gladdest moment in a human life, methinks, is a departure to unknown lands
Travelling around the world is probably on the bucket list of everyone on earth. Like Susan Sontag said "I haven't been everywhere yet but it's on my list". There is something intriguing about exploring great places around the world beyond that which you are originally used to. However, we admit this is no easy feat especially if you are travelling with a crew.
Firstly, you must ensure you have all the right documentations, passports including visas when needed to avoid harassment from government officials during your travel. You also have to figure out how much time exactly you'll need for your travel.
For countries like Thailand, Indonesia, Vietnam and Russia, you'll need to check if your passport is at least valid for 6 months after your planned trips. You may also require an international visa depending on the duration of your trip and location although some countries do not require visas for travel. The European's 26 Schengen states operate a system whereby one visa issued by one of the states gives to access to the others for about 90 days. Some countries like Lebanon allow US citizens to get visas upon arrival while some only allow people travel visa-free only for short duration. You'll need to find out by checking your destination's embassy or consulate website.
You don't have to quit your job for the sake of your travel. You can save vacation days or trade in vacations by using companies (such as Star Alliance and OneWorld) that allow employees convert unused vacation days into travel. Booking your foreign hotel accommodations in advance will save you the stress of worrying about where to stay during your visit.
You can also prevent foreign transaction fee by travelling with the right travel credit card. You can use a round-the-world ticket which allows you to buy one ticket and fly with various airlines under one alliance though these tickets are just valid for one year.
If you want to travel the world by sea, you can take a world cruise which gives room for flexibility to explore different continents. This is also suitable for families, provided they can all afford to be at sea for months without getting sea sick. If you are traveling round the world on a budget, it is advisable you take a repositioning cruise where ships need to relocate from one region to another.  You can also use train travel.
Great Rail Journeys offer world rail journeys and also different rail passes which is a good way to explore different places within some continents like Europe on the cheap side. Don't forget that US also have some great options just like Miami, New York, Chicago, Las Vegas and Reno, where you can find some amazing places to stay while exploring, just like the nugget reno where you can enjoy music, gambling, great food and entertainment all in one place.
Save some money by communicating with your family and friends through WhatsApp, Viber and Skype instead of having to pay international calling fees.
One important to do as a world traveler is to ensure that in every destination, you live like the locals as opposed to living as a tourist and absorb all the experience you can't get at home and discover that which you haven't seen before. Check out some exciting things to do in every destination you find yourself and do them. Ask questions and keep yourself and belongings safe at all times. Don't travel with expensive things to avoid the risk of getting mobbed. Don't be afraid of meeting the locals and you can learn some new language.
Lastly, remember to have fun and create many lifelong memories!