Hotel
7 Places Near Las Vegas That Make It Even More Fun!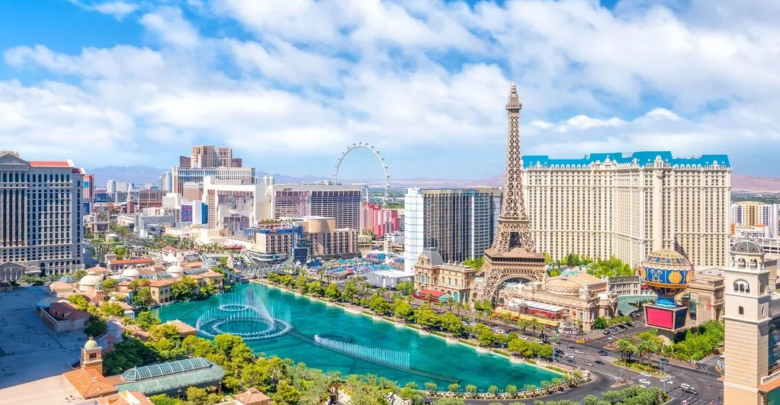 Whenever we talk of Las Vegas, the first thought that comes to our mind is the Bellaggio and amazing gambling getaways. However, there is more to Vegas than meets the eye. While you may immerse yourself in the quintessential Las Vegas experience, there is plenty more to do in the vicinity here which would help you to make the most of your trip to Las Vegas. You can pick stays like Hoover Dam Lodge or Best Western Plus in Bryce Canyon to ensure your getaways are as comfortable as you sought them out to be.
If you are also planning to add a little something to your Las Vegas trip, then here are top getaways for you to make it more fun:
Hoover DamHoover Dam is one of the most popular dams in Nevada. It is situated in the Black Canyon on the Colorado River and is situated right in between Arizona and Nevada. This lovely dam has a lot of places to put you up as well, our favorite being Hoover Dam Lodge. It is a perfectly comfortable option that helps you explore nature to its fullest.
Bryce Canyon National ParkBryce Canyon National Park is another option that you can consider while clubbing extra attractions with Las Vegas. It is located towards the south of Utah but has some of the most beautiful hoodoos of the entire nation. It is perfect for hikes and a simple weekend getaway. Channelize the inner adventurer in you and get to Bryce Canyon National Park for an amazing experience.
Vermillion Cliffs National MonumentWe strongly recommend you try these two destinations for sure. One is the Hoover Dam Lodge to stay and the second is this monument which is spread over 293,689 acres. The elevations here begin from 3,100 feet and go up to 6,500 feet. This place protects the Vermillion cliffs, Paria Plateau and Coyote Buttes to name some. You are sure to find a lot of views here which are worth all of your Instagram stories.
Big Bear LakeSituated very close to Las Vegas, the Big Bear Lake has plenty to offer to you. Plan a stay at the amazing ski resort and explore the varying terrain spots. You can even visit the San Bernardino National Forest which is situated quite close to Big Bear Lake.
Here are some more places that you can consider visiting while planning a trip to Las Vegas. While we are with you for all the casinos and everything, it is definitely ideal to enjoy the lovely little getaways that help you embrace the nature lover in you:
Havasupai Trailhead
Joshua Tree National Park
Flagstaff
Enjoy these beautiful getaways from Las Vegas and plan stays at simple yet amazing places such as the Hoover Dam Lodge. Explore the beauty of the USA and combine your trip with additional destinations while planning a trip to Las Vegas.