Travel
Are you visiting Amsterdam First Time? Read our 8 Tips to Save time and Money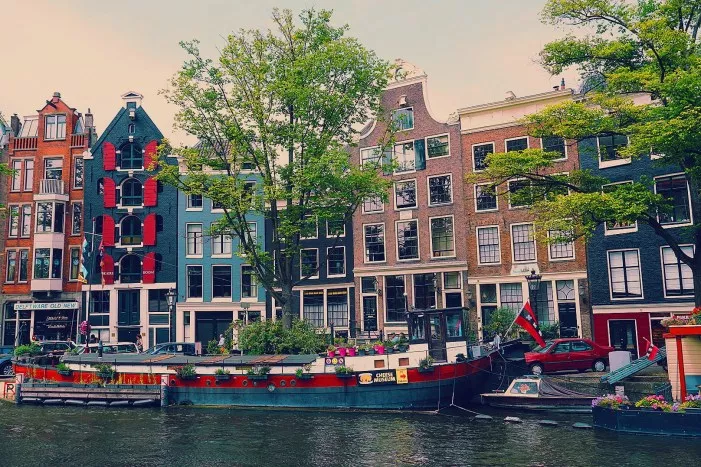 Amsterdam is a great city for tourism with its more than enough adventures, the quirky architecture and the canals. As a first time visitor to Amsterdam, we have packed this article full with tips and advices for you. These tips will help you save on purchases and even save you time, because time is also an essential part of tourism. So read on and make sure you stick to the rules.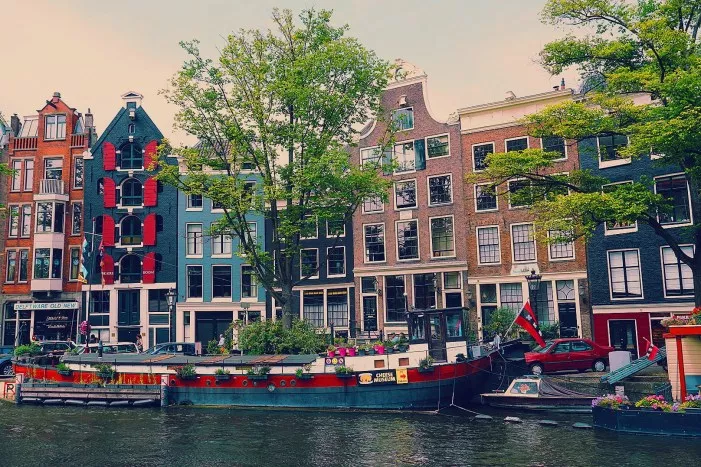 1.  Mind the cyclists!
Amsterdam is a city of cyclists. Yes, you will find out that everywhere in the city is filled with cyclists going at different speed. People in Amsterdam prefer to use bicycle to car. As tourists, you may find this pretty strange and as such, you need to take care before crossing road either by leg or with a vehicle. In fact it is best to make use of public transport when in Amsterdam.
2.  Rent a bike
How lovely to be on a bicycle yourself exploring the great city of Amsterdam. Bicycles are available for rent for a whole day, for few hours or even more than a day, your choice. With a rented bike, you can easily explore the city outskirts and even tour the city at your own pace without stress. You can stop for a drink anywhere, any time.
don't sleep within the city
If you want to save some money, then do not sleep within the walls of Amsterdam city because the hotels within the city are so expensive. Booking early enough before the trip can g et you a cheaper hotel outside the city
4.  Take good care of your purse
Pickpockets are opportunists in most of Europe's capital cities and even in the entire world. Be sensible enough to always keep your bag zipped up and zipped tight. Also make sure you don't flaunt your costly jewelries and mobile phones at every opportunity. Take good care of your belongings and stay at alert every other time.
5.  Be prepared for all weathers (rain, sun, and everything in between!)
Amsterdam has the winter, the summer and the shoulder season. Well, you know what happens in winter and what happens in summer, but the shoulder season is a special season in Amsterdam when you have both heat and cold intertwined. Make sure you pack clothes for both weather and be ready to switch at anytime. Amsterdam is a lovely city and you get to experience the west and the east at the same time there, weather-wise
6.   Save money by enjoying a picnic in the park
Take a visit to the Vondel park and make sure you purchase your picnic ingredients from a local supermarket. This will save you a lot of money and it will be a lot of fun. Amsterdam is still cheaper when compared to other European cities like Paris , London and the likes. The Vondel park is a 45 hectare lush of green area that you will enjoy especially with your rented bicycle.
7.  Visit Galleries and Museums
Officially in Amsterdam, there 75 galleries and museums pitched throughout the city and its surroundings but, there is no doubt new ones must be springing up already. This gives a room large enough for everyone to get to see something they love. There is the Our Lord in the Attic church, which is a beautiful church in the attic of a 17th century townhouse; there is also the Cat cabinet dedicated to everything Feline related and so much more. You can find more galleries and museums in Amsterdam by clicking here.
There are other tourists' attraction sites in the city of Amsterdam other than the museums and galleries. You can check out the Amsterdam Tourist attractions map to see other tourists' attraction sites available within the city.
Join the Hop-on hop-off tour bus
The hop-on hop-off is the best way to tour the city of Amsterdam. The bus avail tourists the opportunity to see a lot of attraction sites in the best way. The bus has 11 major stops and the ticket is valid for 24 hours. The bus allows tourists to easily get off or get on-board at will and anytime. Tourists can hop-off to shop, drink and do a lot of things and get back on board. The route of the bus starts from central station through to Passenger terminal Amsterdam, down to the Gassan diamonds, Jewish cultural quarters. The bus then move on to Royal theatre Carre,then to the Heineken experience, museum square, leidseplein through to Jordaan and then to Westerdok. You can click here for Amsterdam bus tours comparison