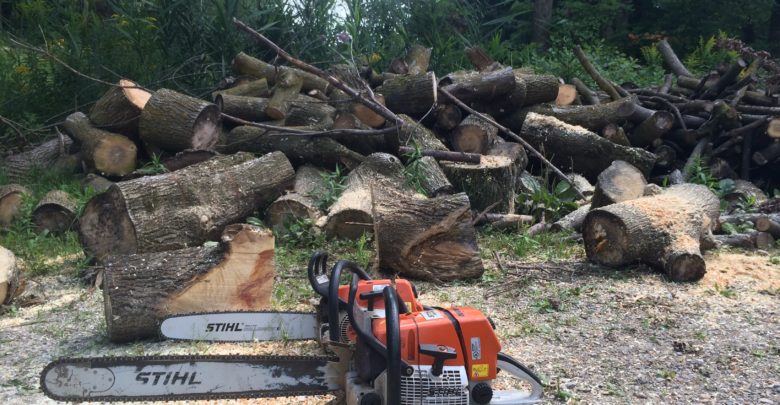 A basic chainsaw may be suitable for an occasional woodcutter who is looking to trim some tree branches. It's not going to be perfect for you if you regularly cut down 60-foot trees. In this regard, a professional chainsaw can fulfill your requirements.
Indeed, a professional chainsaw comes with maximum performance and optimal ergonomics. Farmers and loggers usually use this tool, but today homeowners use it for a vast amount of tasks, such as cutting firewood, felling trees, and creating fences.
You need to purchase the best professional chainsaw that's appropriate for you according to your needs. Before making the right purchase, you need to look at several factors like saw type, construction, performance, design, ease of maintenance, etc.
Choosing the Perfect Professional Chainsaw
While a variety of chainsaws are available on the market, all of them cannot do professional and heavy-duty tasks. If you're going to purchase a professional chainsaw according to your requirements, you need to consider a few things. So, let's check the factors below.
The Right Chainsaw
The first consideration when purchasing a chainsaw is to choose the right chainsaw that will meet your requirements. Three types of professional chainsaws are available on the market, and each chainsaw is suitable for different purposes.
Cordless battery-powered chainsaws need replaceable or rechargeable batteries to operate. These saws are ideal for light-duty sawing tasks in the garden due to low horsepower ratings. Besides that, corded electric chainsaws are more powerful and can do more cumbersome tasks than battery-driven ones. You need to plug them in a power source to operate.
On the other hand, gas-driven chainsaws are powerful tools that are designed for heavy, demanding tasks. When you're going to use a gas-driven saw to cut a large tree, you don't need to plug it to an electric power source.
Powerful Engine
When it comes to cutting down large trees, you need a chainsaw that has a powerful engine. Although there are electric and cordless chainsaws out there, only a gas-powered chainsaw will do real heavy-duty work due to its powerful engine.
Strength and Torque Ratings
For heavy-duty jobs, such as dealing with massive tree trunks, we recommend you choose chainsaws with high strength and torque ratings. These things will allow you to get the work done efficiently and fast.
Size and Bar Length
Professional chainsaws come in various sizes and different bar lengths. So, the size and bar length of the chainsaw matters, depending on the nature of your cutting jobs. For example, when you're going to work with large tree trunks, they require longer guide bars to cut.
Weight and Durability
Even though some chainsaws have similar capabilities in regards to torque ratings, they are heavier than others. Heavier chainsaws are durable enough and can be used for a long time while lighter ones are more comfortable to work.
Ease of Maintenance
When it comes to considering crucial factors before making a purchase, buy a chainsaw that comes with ease of maintenance, like an easily detachable air-filtration system. It should also come with effortless access to cleaning the chain compartment.
Conclusion
Purchasing a professional chainsaw can be a long-term investment for you. You can take your time to decide which one will be a suitable option according to your requirements.