Education
Why it is important to study Human Resource Management?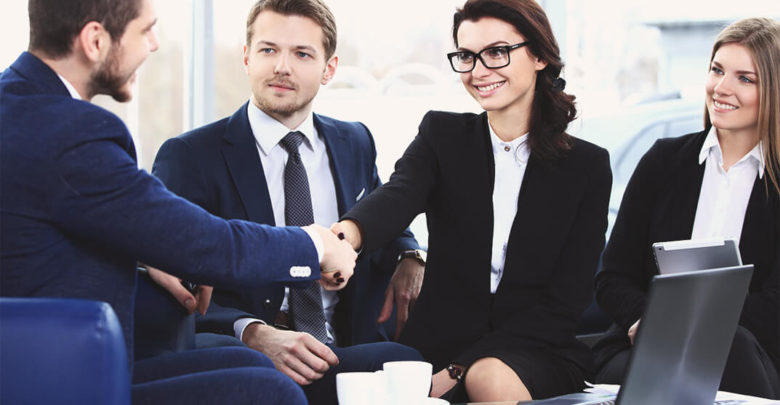 The literal meaning of human resource management is to hire, train, manage, and to fire the staff for the overall development of an organization. An establishment requires excellent human resource management techniques to succeed through challenging times. Pursuing a versatile qualification like a human resource management degree provides the training for managing the workforce and tools for surviving this challenging and rewarding business. You can up-skill your profile with an MSC in human resource management.
Read ahead to learn more about the benefits of pursuing a degree in human resource management:
It will offer you versatile job profiles: This industry will never limit your scope of opting for diverse industries. Human resource studies are not limited to specific jobs roles, graduates in this domain can be career advisers, business advisers, data scientist, higher education lecturers, life coaches, management consultants, mediators, operational researchers, recruitment consultants, risk managers, sales executives, talent agents, trade union research officers, arbitrators, office managers, occupational psychologists, training, development officers, and human resource officers as well.
Gratifying salary package: This domain encompasses high paying job roles in diverse study areas and specializations.
You will get a hand on advanced industry-specific tools and strategies: Human resource industry is advancing at a tremendous rate with great tools, software, and practices developed on a daily basis. This industry doesn't rely on the outdated tool as it requires updated tools for simplifying the issues revolving around the management of the workforce.
Every day comes with innovative opportunities: Human resource managementis comprised of an international community consisting of students, internees, professionals, and management experts from all around the world. They will provide you the opportunity to open new horizons in this sector. You can expect the most creative form of guidance around the year. This field ill never limit you to a particular routine but will push you to work with enthusiasm.
Active role in the Community: This domain is catering to the needs of a particular section of society and is responsible for serving them. It pushes professionals into collective leadership roles pertaining to unusual subject areas.
Vibrant Work Environment: In this career path, the dynamic work settings will let you experience work through a different perspective. Every job profile is specific to a particular specialization.
Skills:Develop problem-solving and decision-making skills, which are vital for successful management in this domain. You will be able to improve your management approach to boost your communication and coaching skills for building trust and loyalty within the organization.
Career opportunities that can be explored with a degree in human resource management:
Benefits Counsellor:They educate, assist, and supervise the employees in the benefit enrolment activities to ensure the coordination between the employees and the establishment.
Compensation Analyst:The experts in this domain interpret and analyses the company's compensation program. They predict future trends, analyze the data of compensation surveys, and manage salaries with relevant laws and regulations.
Employee Relations Specialist:They supervise the team evaluating the behavioral problems of the employees and try to look for possible ways to resolve it. They encourage a responsive work environment for increasing the efficiency of the employees and implement different measures like designing events, workshops, and sessions for employee's overall benefits.
So, if you are aiming for a career in human resource management, initiate the process by signing up for a professionalized course in the same domain.