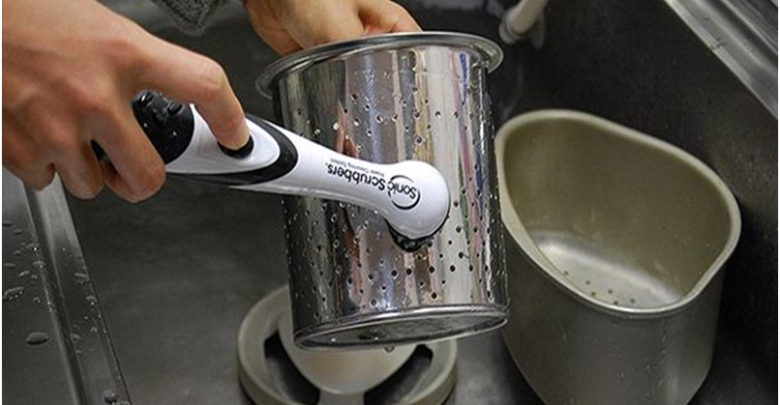 In today's busy world, you may not have enough time to clean your house from top to bottom. This is as a result of using Stone Age cleaning methods and gadgets. However, with advanced and smart cleaning gadgets, one can clean the house fast and effortlessly.
Gone are the days when we used to rely on mops and buckets to clean the house. Technology has advanced, leading to the development of smart gadgets for house cleaning. If you don't know about the latest cleaning gadgets that can clean your house for you, we have compiled them for you here.
The Mopet Robot Mop
Your house floor accumulates dust and dirt over time. It can take you hours to clean every part of the floor, and that is why you need better gadgets to help you do that. Mopet Robot Mop is that magic gadget that can gobble up all dust, grit, and dirt off your floor.
It is a lovable cleaning tool available in brown and pink colors. Believe it or not, the gadget will roam around your house for close to six hours cleaning even the hard-to-reach areas. In addition to that, you can easily machine wash its removable microfiber coating.
The Microfiber Robot Cleaning Ball
This robot cleaning ball is specially designed to clean floors. The robot ball works just like the mop. It whizzes around the floor and over the carpet collecting dust and dirt bunnies. The robotic duster does all the cleaning work and leaves the floor or carpet dust- and dirt-free.
This is a perfect tool for you if you are allergic to dust. You don't have to come into contact with dust with this Microfiber Robot Cleaning Ball. The good thing about the gadget is that it changes direction when it comes into contact with obstacles.
Sonic Scrubber
Cleaning the bathroom, sink, and bathtub, can be time-consuming and tough if you don't have the right cleaning gadget. To ensure that the shower is sparkling clean, Sonic Scrubber can be of great help. It is just like an electric toothbrush with a bathroom sponge.
The gadget features different strong brush heads great for cleaning countertops and bathroom areas around the sink. The tool is also great, but you cannot use it to clean the entire bathroom floor. However, it is a great tool to clean those hard-to reach-areas and a variety of surfaces ranging from bathroom tiles, countertops to stovetops.
Shark Vacuum Cleaners
Advanced vacuum cleaners have overcrowded the market. Most of these latest gadgets are robot cleaners that can clean your house for you. The vacuum sucks dust and dirt from the floor, upholstery, and other surfaces leaving them sparkling clean.
For excellent work, you need to buy one of the best shark vacuums on the market. You should consider high suction power, HEPA filter, advanced features such as WiFi and voice-enabled, among other features to ensure you pick the best model ideal for your cleaning needs. Also, consider a vacuum cleaner that can be used to clean different floor surfaces and upholstery.
An Automatic Carpet Cleaner
Of course, you don't want that bright and smart carpet to have stains and accumulate dirt. If you keep pets in your house, your carpet is likely to have stains, pet hair, and dirt. As a result, it is difficult to clean and maintain it.
To clean the carpet in the right way, an Automatic Carpet Cleaner is highly essential. The Automatic Carpet Cleaner sprays, brushes, and sucks to remove tough stains and dirt from the carpet. It is a smart cleaning device that will leave your carpet sparkling clean.
Gladwell Gecko Robot Window Cleaner
Cleaning your home is incomplete if you don't clean the windows. Cleaning windows can be risky if you have to use a tall ladder to clean the hard to reach windows. This robot window cleaner saves you time and puts you at zero risks when cleaning windows.
The robot window cleaner features microfiber pads that effectively clean the glass surface. Believe it or not, the cleaner leaves no dust, dirt, and stains accumulated over time. You just need to use the remote control to control its movements while cleaning the windows.
A Robot Mop
On the market, you can find different models of robot mops. Advanced robot mops are ideal for cleaning hardwood floors, tiles, and stones. Most are small in size to clean those corners, among other hard to reach surfaces such as below cabinets and sinks.
Most advanced robot mobs feature different types of pads and depending on the one you attach to it; the robot mop will automatically select the correct cleaning method. Many models come with wet mopping, damp sweeping and dry sweeping cleaning methods.
Smart Robotic Pool Cleaner
Your swimming pool is highly essential during the summer. Keeping it clean at all times is necessary. You don't have to clean it thanks to the Smart Robotic Pool Cleaner. The cleaning gadget cleans the pool getting rid of all the build-up residues on the floor and walls.
Energy Star Portable Dishwasher
The house may not be spotless if you forget the dishes. Cleaning utensils takes time, and many people don't like it. With an Energy Star Portable Dishwasher, all your dishes will be cleaned within minutes.
The dishwasher comes with several washing programs to ensure that your dishes are cleaned as expected within the shortest time possible. The gadget works quietly and can serve you for many years if you take care of it in the right way.
You don't have to rely on Old Stone Age cleaning methods to keep your house clean in the 21st century. Today, there are advanced cleaning gadgets that will clean your house for you. Some use remote control, while others require you to press a button for them to clean. Therefore, try these cleaning gadgets and cleaning your house will be easier than ever.
Resources: Business Insider, Colour My Living, Sahm