Business
India's Top 3 Imports and Exports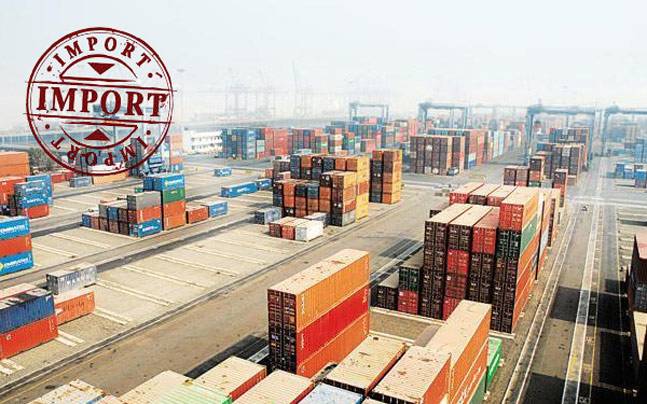 The USA, China, UAE, Switzerland, and Germany are some of the biggest trade partners of India. Some of these countries are major importers of Indian goods while others export commodities worth billions of dollars to India every year. But what are some of the biggest commodity imports and exports to and from India? Read this post to find out.
Exports and imports in India grew at an average rate of 9% in the last three years. But in 2018-19, India's trade deficit reached a record $176 billion. Between March 2018 and March 2019, Indian exports stood at $331 billion. In the same period, the imports witnessed double-digit growth in most months and reached a total of $504.77 billion.
While India has more than 200 countries as trade partners, what are the top imported and exported commodities? Let us have a look at top 3-
Imports
Mineral Fuels ($168.6 billion)
At $168.6 billion, mineral fuels, including crude oil, solid fuels, petroleum gases, coke, petroleum jelly, and coal tar oils make up for around 33.2% of the total Indian imports. The demand for most of these fuel-based products increased considerably in 2018-19 as compared to 2017-18.
For instance, crude oil imports have increased by almost 40%, petroleum gases are up by 45%, and the import of tar pitch and coke has increased by a staggering 63.7%.
Precious Metals and Gems ($65 billion)
India is also one of the biggest importers of precious metals and gems, especially of unwrought gold and diamonds. At $65 billion, precious metals and gems contribute around 12.8% to the total Indian imports. Surprisingly, at $31.8 billion, the import of unwrought gold has decreased as much as 12% between 2017-18 and 2018-19.
The same is true for unmounted diamonds whose demand in India fell by 2.2% between 2017 and 2018. However, silver imports increased significantly by as much as 29% to reach a total of $3.8 billion.
Electric Equipment and Machinery ($54.2 billion)
India is a developing country and the demand for heavy machinery is at an all-time high. This category includes piston engine parts, taps and valves, machinery parts, turbo-jets, vacuum and air pumps, computers, printing machinery, and more.
At $54.2 billion or 10.3% of the total imports in 2018-19, electric equipment and machinery are the 3rd most imported commodity in India. As compared to 2017-18, the demand for most products in these categories witnessed double-digit growth with turbo-jets standing at the top spot with 38.6% higher imports as compared to the last year.
Exports
Mineral Fuels ($48.3 billion)
Mineral fuels are also the most exported commodity category in India. Out of the total $48.3 billion worth of mineral fuels exported in 2018-19, which is around 15% of the total exports, refined petroleum ($25.4 billion) is the top exported commodity.
Between 2017 and 2018, India's mineral fuel exports increased by an impressive 34.5%. Reliance Industries, BPCL, and HPCL are some of the biggest contributors to this export category.
Pharmaceuticals ($14.3 billion)
India is also known as a global pharmaceutical hub. Pharmaceutical products manufactured in India are abundantly exported to countries like the USA, UK, Germany, Belgium, China, and Switzerland. At $14.3 billion, the pharmaceutical category contributes to around 4.5% of the total Indian exports in 2018-19.
As compared to the previous year, the export of pharma products has increased by as much as 10.5%. As a matter of fact, the drug and medicines sector has the highest positive net exports as compared to other top sectors like mineral fuels, vehicles, and textiles.
Vehicles ($18.2 billion)
The 'Make in India' initiative of the government has significantly increased the manufacturing and export of vehicles in India. At $18.2 billion, the vehicles category is 5.6% of the total Indian exports in 2018-19. As compared to the last year, vehicle export is up by around 12.2%.
In the new Foreign Trade Policy of 2020-25, the Commerce Ministry is expected to introduce relaxed norms for foreign entities setting up vehicle manufacturing facilities in the country. This can further boost this export sector in the future.
The Role of Indian Government and Businesses
While India's trade relations have improved considerably in the last decade or so, there is still a need for major labour, land, and financial reforms to improve the trade deficit. The government has already launched several initiatives that are expected to deliver positive results with time.
Currently, the import and export businesses in India are preparing themselves for FTP 2020-2025, which is believed to have improved trade policies and higher incentives. It is only when the government and businesses work together that India could witness consistent growth and achieve its dream of being an economic superpower.