Business
Web-Based EDI for Business – Discover Its Three Primary Processes & Advantages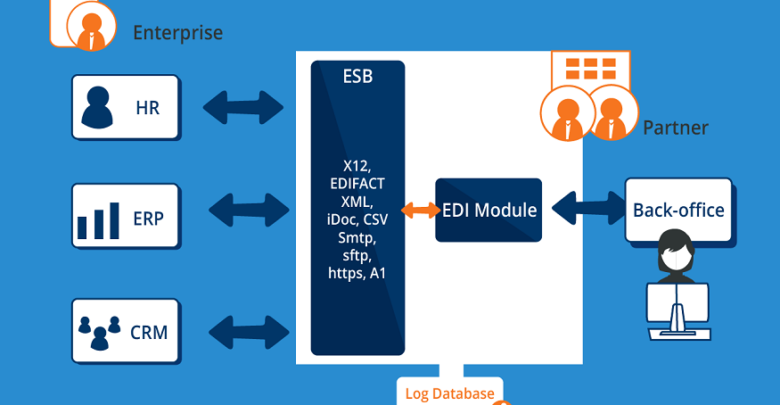 Electronic data interchange (EDI) is the software system companies use to exchange commercial information between their trading partners. The platform allows these corporate enterprises to receive, process, and transmit important documents to their trading partners within seconds. Moreover, these businesses don't need to operate within the same network. The managers of these businesses simply have to agree upon which standard communication protocol to use during the exchange. They also have the option to choose from a wide variety of web-based solutions to suit their specific needs. The platform helps to improve the internal efficiency of the companies' supply chain.
Web-based EDI – What are the processes companies need to implement to receive maximum gains?
Industry experts say operating a suitable web-based electronic data interchange platform offers companies with many advantages over a manual system. The platform helps to streamline the flow of vital information within their businesses. The employees responsible for carrying out various administrative tasks are in a position to respond quickly to various inbound data. In doing so, they likely commit a few errors that are common in conventional manual systems. This significantly reduces the time it takes to process numerous commercial transactions. As a result, the companies notice a reduction in operating costs, a rise in internal productivity, and bottom-line profits. This is why the companies should not hesitate to operate a web-based EDI platform to remove these errors.
Companies can get maximum gains from their web based EDI platform when they implement three key processes. These are as follows:
Using a suitable EDI mapping software
Companies and their trading partners need to decide on a suitable EDI mapping software to use in their web-based networks. Only then can employees of these businesses translate the relevant raw data into a suitable ASCII or XML format. When installing an appropriate EDI mapping software, the companies need to ensure it is affordable and flexible to their needs.
Acquiring an EDI translation application
After deciding on which EDI mapping software to use, companies have to acquire the relevant translation application then. This is necessary to enable their employees to extract data from various transactions and convert them into standard EDI format. Otherwise, they can't receive or send vital information to the relevant trading partners.
Agree upon on a suitable EDI communication protocol
After acquiring a suitable mapping and translation software application, companies have to decide on which EDI communication protocol to use. Taking such a step is necessary to ensure a smooth exchange of commercial data between their networks and those of their trading partners. In doing so, the managers of these companies can opt for AS2, SFTP, or FTP.
Using a suitable webbased EDI platform can enable companies to take their commercial activities to the next level. The system allows these corporate enterprises to ensure faster processing of transactions between their trading partners with minimum human errors. It improves its internal efficiency and boosts its bottom-line profits. To ensure the platform operates flawlessly, the companies need to implement the right mapping and translation software applications. They need to use a suitable communication protocol in consultation with their trading partners. Only then can these companies get the desired results they looking for in the long-run!