Entertainment
5 Relationship Lessons From Broken But Beautiful Season 3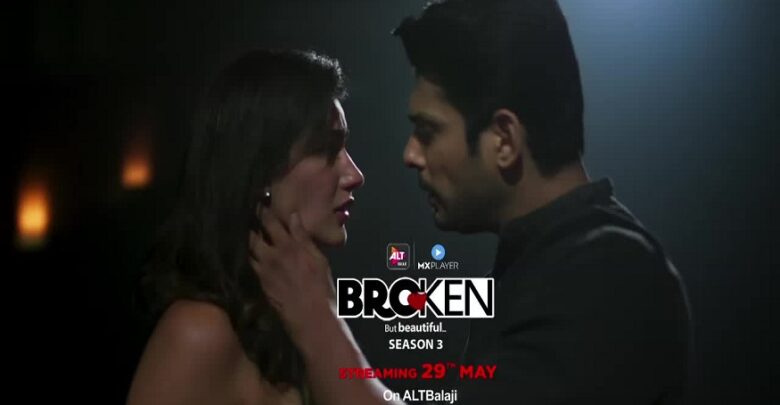 Dating is tough. And let's face it: Nobody really has all the answers to your problems. Whether you're married or you're in a long-term commitment, navigating the ins and outs of every relationship is challenging, TBH. Well, we don't mean to bum you out. We're here to help!
We've enlisted below the top five relationship lessons from Broken But Beautiful 3, a popular web series, which is an ode to love and heartbreaks. This popular ALTBalaji show teaches how to live, love, and mourn. Come, let's take a look:
1. It's okay to grieve
Now, we all saw how Agastya couldn't come to terms with the breakup in Broken But Beautiful 3. He was miserable without Rumi. He gave in to alcohol, had sleepless nights, and hell, he couldn't stop thinking about her. To say the least, Agastya's life turned upside down after his relationship went down the hill with Rumi. So, it's important for you to know that it's okay to grieve. Take as long as you need to bounce back stronger!
2. Letting go becomes easier
Don't be surprised. It's actually true. Well, it might seem impossible at first but hey, time heals everything (*no kidding*). After months of drowning in sorrow, Agastya finally saw his worth and decided to let go. Ever since he hasn't looked back in the past. So, well, cheer up! There's hope for you too. You'll see!
3. Heartbreaks are parts and parcels of life
That's the thing about love. It will hurt. But hey, it's okay! Don't beat yourself up if a relationship doesn't work out the way it's supposed to. Take it as a lesson. Learn from your past mistakes and move on. Even Agastya took heartbreak with a pinch of salt. In the end, what mattered to him was the lesson learnt from it.
4. Love surprises you in unexpected ways
Who knew Agastya could find love again? It was quite a surprise to watch him in a new avatar with Sakshi and Sharan in Broken But Beautiful 3. Agastya had transformed into a different person after his breakup with Rumi. And we can't stop raving about it! The man was at peace and IN LOVE! Could we be any more happier for him?! (*haaye*)
4. Don't feel guilty about taking the higher road
And finally, saving the best for the last. Remember Agastya's reaction when Rumi made a move on him? Surprisingly enough, he didn't let his past feelings slide back in. He took the higher road and cleared the air between them. He told Rumi how he has moved on and how happy he was with his new life. Way to go, mister! 😀
The Broken But Beautiful Season 3 web series is ALTBalaji's gem. Besides its learnings, the show is packed with stellar performances too. So, don't miss out on the opportunity to watch web series online on ALTBalaji at 80 paise every day.