Education
Common Questions Asked by Students Seeking Transfer to Vanderbilt University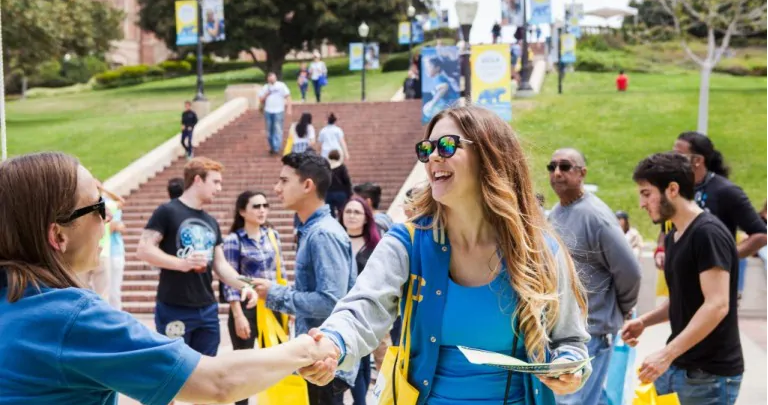 Transferring to a different college can be overwhelming because you'll need to be aware about the college requirements for transfer students, admission process and 'n' number of more questions buzzing in your mind. All of the above add up to the stress of you wondering how well you will fare in the new campus and how effective the change will benefit you.
Start with educating yourself about the transfer requirements. Every university has different requirements. If you are eyeing for a course at Vanderbilt University, know about its prerequisites for applying for admission. The prerequisites include:
High school transcript
College transcript
Personal statement
Standardized test scores
Statement of Good Standing from previous institution
Minimum of 12 credits
Acceptance rate at Vanderbilt:
Out of 1557 transfer applicants, 393 students were accepted. With a transfer acceptance rate of 25.24%, it is quite a challenge to get accepted at Vanderbilt as a transfer student. For every 100 students, 26 are accepted. For more information on Vanderbilt transfer acceptance rate, visit 'www.campsreel.org'. Campus reel is a source of reliable university-related information.
Admission is highly competitive and takes into consideration various factors including academic merit, GPA of A-/A or higher, competitive test scores, written reason on why they chose Vanderbilt for undergraduate degree. Vanderbilt gives more preference to students who were enrolled full-time in a similar campus community.
Common doubts of transfer students:
How do I apply?
Use the 'Common Application' or 'Coalition Application' to apply to Vanderbilt. You can find more details of admission requirements at Campus reel website. The priority deadline for transfer applicants is March 15 and but the University continues to review new applications until late April. It is highly recommended to meet their priority deadline though.
Will my credits transfer?
Vanderbilt evaluates your credits on a course-by-course basis. For queries regarding the course evaluation process, email your questions to [email protected]. If you are seeking credit transfer, get assistance from Director of Graduate Studies for assistance or advisor.
Is it mandatory to live on campus?
All undergraduate students including transfer students are required to live on campus. Transfer students can start applying for housing over the summer.
Is there any exclusive support for transfer students?
The Office of Transition Programs extends help to transfer students to get accustomed to the campus life at Vanderbilt. Transfer students participate in Transfer Student Orientation where they get to meet other already admitted upper class Vanderbilt students to learn more about the campus.
Can I get financial aid?
Vanderbilt offers many supportive financial aid programs. The financial aid programs offered are applicable to all admitted students including transfer students. However merit-based financial aids aren't applicable for transfer applicants.
If you are looking for detailed information on financial aid for transfer students, visit the website of Office of Student Financial Aid and Undergraduate Scholarships.
Vanderbilt is known for its highly qualified and experienced professors who provide excellent academic support. Avoid last minute hassles by not waiting until the deadline to submit your application form. Submit it at least a week ahead.