Education
Online MBA Program: Perks and Career Opportunity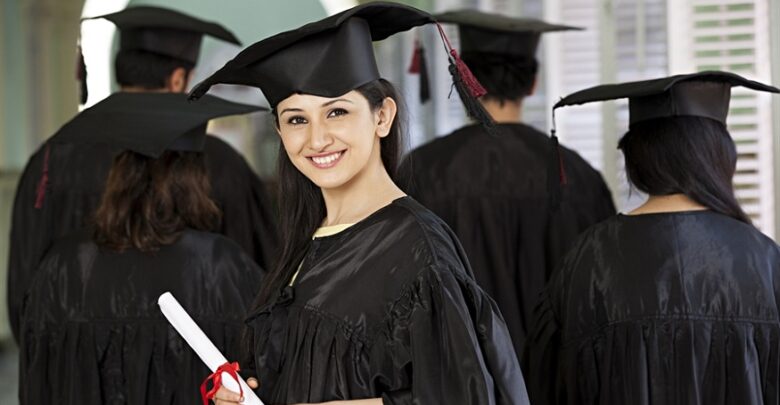 An MBA degree means better job opportunities, career advancement, higher positions in the company, and increased salary. But what if you secured a job just after graduation only and now can't quit it to pursue MBA? Earlier in such cases, people use to keep working at a lower position and for less salary for years. But now, online MBA programs have opened up great career enhancement opportunities for working professionals. They can now do mba online without quitting their ongoing job. It means now their career building is in their hands. Online MBA can make the dreams of enrollers true and open up wide opportunities for them.
How online MBA is better? 
More people are pursuing online MBAs nowadays. The inclination of people towards virtual course is due to the benefits it offers to the enrollers. The benefits are-
Flexibility
Online MBA course is very flexible for enrollers. They can attend the classes according to their time. The lectures of the online MBA program are in the form of recorded video lectures. Enrollers can watch them anytime when they are free. If working professionals do not get time on weekdays, they can complete the online classes on weekends. Secondly, they can join online video lectures from anywhere. Enrollers can watch the lectures daily while traveling from home to office and office to home. Unlike on-campus classes, online classes do not have any boundaries.
Better Networking
Online MBA allows connecting with different types of people from various parts of the world. International students also enroll in the online MBA program of prestigious universities. Plus, the lecturers are also specialists in different fields. Hence, this program allows enrollers to develop good relations with many experts in different fields. These contacts can prove very useful in their professional lives.
Affordable
Online MBA saves the cost of daily transportation to the campus. Enrollers don't have to shift to another city or country for their studies. Hence, relocation cost also saves. Secondly, some online MBA courses are also cheaper than on-campus courses. It means online MBA course proves cheap and affordable to the enrollers in comparison to the on-campus courses.
Same Syllabus 
The syllabus for the online MBA program is similar to the course that runs in the campus MBA program. It means enrollers can learn the same topics and techniques as on campus from their home's comfort. The expert faculty of online MBA programs give professional lectures just like any in-campus class. Hence, there is no drawback to joining an online MBA program.
Global Reach 
One can join an online MBA program in any country without migrating from their native country. In online MBA programs, students enroll from around the globe. Sitting in India, you can also join the course in any foreign country. This is how the online MBA program takes your reach to the global level. This training can later help enrollers to secure a job in these foreign countries.
Improved Salary
After doing an online MBA while doing the job, professionals can get higher job positions and salaries. The improved skills after doing MBA helps professionals in getting promotions and ultimately reaching a better role in the company.
Career Opportunities after online MBA  
The value of an online MBA is the same as an on-campus MBA. Hence, you can land similar job opportunities, career growth, and increased salary with an online MBA program. Some of the specialized career opportunities you can get after doing an online MBA are as follows-
Operational and Project Manager
After doing an online MBA, one can secure the position of project manager or operation manager in the company. The improved skills make the professional a reliable asset in this position. As a project manager, one has to lead the team towards completely allotted projects. One must possess efficient leadership qualities to reach this position. Similarly, as an operational manager, one has to look after all the asset and resource requirements to manage the operation. According to specialization, one can become an operational manager of different sectors.
Financial Manager or Financial Advisor
Professionals who have done MBA in finance can become financial advisors or managers. This is a very popular specialized field for MBA. As a financial manager, one has to carefully plan the finances of the company. Managers have to constantly think of better investment options and ways to minimize expenses. At this position research and financial analysis also become very crucial.
Marketing Manager
A marketing manager is a very desirable job for people engaged in sales and marketing. After doing a specialized MBA in marketing, one can secure this position. However, the professional in this position should be a good leader and determinant worker. The job of a marketing manager requires continuous planning, analysis, and effort. For these continuous efforts online, marketing managers get higher salaries.
Managers in Human Resource 
The personnel working in the HR department can get a higher position in the department after doing an MBA. MBA degree holders can become Industrial Relation Managers or can hold the responsibility of Personnel Management. There are more similar roles for professionals after completing an online MBA.
Managers in IT Sector
Information Technology has emerged at a very fast speed in the recent past. After doing an online MBA, IT professionals can secure a high-paid managerial position. They can become IT managers in companies. In the IT sector, professionals also have options like Chief Technology Officer and Chief Information Officer at the managerial level. MBA degree holders can secure these positions as well.
Entrepreneurship 
Professionals can also become an entrepreneur after completing an online MBA program. The new skills and techniques learned under MBA can help individuals in establishing their own businesses. As these courses are similar to on-campus MBA courses, individuals get the required skills, confidence, and leadership quality to start and run a business successfully.
The Bottom Line 
Online MBA programs have so many for enrollers. With this program, now working professionals can pursue MBA without quitting their jobs and earn more. Students can do MBA from the comfort of their homes and simultaneously do some other work. So why wait; go search for the best online mba programs india and enroll yourself today.