Education
Tips to become a professional certified coach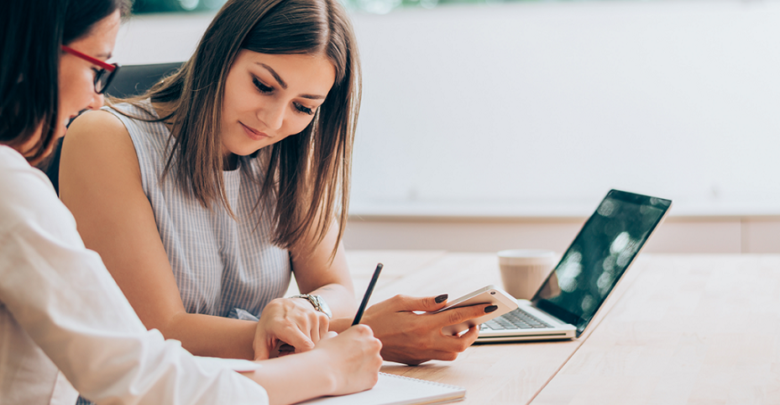 Coaching has emerged as a burgeoning career path in recent years as people increasingly seek support in pursuing their aspirations. With expanding awareness of how working with a coach can catalyze reaching professional and personal goals, demand for qualified mentors continues to intensify. Embarking on the journey to become a professional certified coach promises immense rewards, but also coach training requires serious commitment. Developing the skills to facilitate profound change in others is no small feat. This path calls for an unwavering drive for excellence. Through diligent effort, however, it's possible to gain the capabilities to guide others in manifesting their highest potential.
Here are 8 insights to help you thrive as a coach
1.  Focus on Continuous Development
View getting certified as the starting point rather than the finish line. Successful coaches commit to ongoing development. Continue reading coaching books, attending trainings, and investing time and money into growing your capabilities. Seek regular feedback from clients and peers to strengthen your coaching approach. Become active in the coaching community by volunteering, blogging, speaking at events, or mentoring new coaches. Reflect on each client engagement – what went well and where you have room to improve. Be proactive about your development as a coach to gain skill and confidence. Make continuous learning and improvement a foundational piece of your coaching mindset.
2.  Choose a Coaching Specialty
The world of coaching is vast. Choose your passion and become an authority in it. Some of the most popular coaching specialities include life coaching, career coaching, executive coaching, health and wellness coaching, and business coaching. To select the best specialty for you, investigate several specializations and training options. Obtaining certification in a certain area also demonstrates to clients your knowledge. However, as a beginning coach, avoid becoming overly specialized. Start wide, then as you get more experience, narrow down your area of expertise.
3.  Get Coaching Experience
Hands-on experience is invaluable when developing your coaching skills. Consider volunteering, interning, or becoming a coach-in-training under an experienced mentor coach. Some training programs also include a practicum component. You could also offer pro bono coaching services to a few clients to get comfortable with the coaching process before starting your business. In the beginning focus on getting coaching experience vs earning an income. The more experience you get early on, the faster you will become a confident and skilled coach.
4.  Build Your Coaching Toolkit
Great coaches utilize a variety of tools and techniques to best serve their clients. Familiarize yourself with different coaching frameworks and models. Read books on coaching, listen to coaching podcasts, and consider investing in assessment tools and exercises. For example, motivational interviewing techniques are commonly used. Develop a diverse set of tools you can pull from to customize your coaching approach for each client. But don't become overly reliant on tools. Focus on building your listening and questioning skills as the foundation of great coaching.
5.  Develop a Coaching Business Plan
Don't wait until after you are certified to start planning your coaching business. Write up a business plan covering your niche, ideal client profile, services and programs you'll offer, pricing and packages, marketing strategy, and revenue goals. Outline the key steps you need to take over the next 6-12 months to launch your coaching practice. Having a plan makes the process less intimidating and keeps you on track. Thorough planning in the beginning lays the foundation for coaching success. Consider creating your own website to establish your professional brand even before taking on paid clients.
6.  Set Up Your Coaching Structure and Processes
You'll need to determine the coaching structure, policies, and processes that work for your business. Will you coach clients 1-on-1 or also offer group programs? Decide how you will conduct sessions – in person, by phone, or via video conference. Set your coaching packages and policies on scheduling, payments, cancellations, and make-up sessions. Utilize coaching software to efficiently track your schedule, client notes, and invoices. Take time to properly set up your coaching systems, as this will greatly simplify delivering your coaching services once you launch. Make sure your structure and processes align with the policies of any coaching certification you are pursuing.
7.  Pursue Relevant Credentials
Credentials beyond a coaching certification can boost your reputation and give you a competitive edge. Acquire any licenses or permits required by your city or state to operate your coaching business. Consider getting credentials related to your niche. For example, if you coach executives seeking leadership roles you may want to pursue a credential like the Certified Professional Coach for Leaders. Specialty credentials demonstrate your commitment to ongoing learning and expertise in a specific area of coaching. Don't go after every certification you find, just carefully choose 1-2 extra credentials strategically aligned with the type of coaching you want to do.
8.  Grow Your Network
Networking and relationship building are critical to growing a thriving coaching business. Attend industry conferences and join local coaching organizations to connect with fellow coaches. Let people know you are starting a coaching practice and offer your services through word-of-mouth referrals. Partner with organizations or businesses whose clients could benefit from your services. For example, if you coach new managers, propose your coaching to local corporations training recent MBA grads. Find free opportunities to deliver talks or workshops that position you as an expert. Aim to continually build your credibility and expand your circle of connections.
Conclusion
Earning a professional coaching certification is just the first step in launching a rewarding coaching career. Dedicate time to getting the right education and hands-on training. Choose a specialty and build your toolkit of assessments, models and techniques. Develop your business plan and structure before taking on paid clients. Pursue additional credentials, build your network, and focus on continuous development to take your coaching practice to the next level. With commitment to providing high-value coaching training programand running an ethical business, you are on your way to making a difference in people's lives as a professional certified coach. Remember that the path to coaching success takes time, effort, and patience. But the ability to help others reach their greatest potential makes the journey incredibly worthwhile.