Travel
Things You Should Never Do While Flying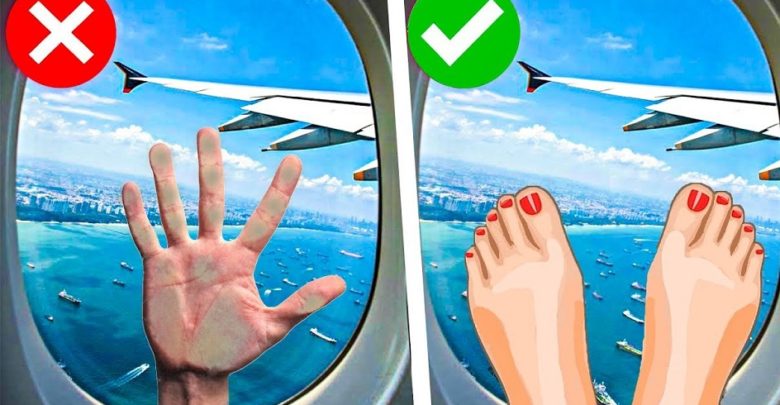 So, you are finally going to make your first ever journey by flight. Excited? Well, there are certain things that you need to know while flying. Even if you are not a first-timer, there are still many things you will learn from this article. Here we have tried to cover almost all the things that should be taken care of while on a flight journey.
Points & behaviors you should avoid in a flight 
1 Avoid sleeping through takeoff and landing 
The air-pressure around you and the air inside your ears changes faster while the plane lands or takes off. To balance the pressure, you need to chew gum and inhale and exhale smoothly while keeping your nose and mouth shut. Simply, you need to stay awake and completely in your senses to avoid discomfort when the pressure changes while the place descends and ascends. The potential risks of sleeping through the pressure changes include ear infection, eardrum damage, nose bleeding, dizziness, slight hearing loss and in worst cases, it can lead to severe hearing loss.
Note: if you are a first-timer, make sure to buy travel insurance before jetting out.
2 Don't Just keep Sitting the flight from landing to take off 
Sitting glued to your seat during the entire flight can cause blood clots in your veins especially in the legs. The low air pressure inside the cabin can slow down the blood circulation. In case the clots happen to travel to your lung, heart or brain, you can be at the risk of severe health problems. Hence, to lower the risk of the formation of blood clots, it is advised to get up and move around. Also, avoid moving barefoot as you may catch a plethora of germs and bacterias from the floors, or there might be specks of broken glass accidentally broken by the flight attendants
3 Don't sleep if daytime at your final destination 
We know, it's hard, but it's important to adjust to the timezone of the destination you are flying to. If possible practice adjusting to the new time zone several days before heading for the destination. Try to stay awake late at night or learn waking up early in the mornings. Before jetting out, set the time on your watch according to the time zone of your destination and perform your activities according to the reflecting time only. If the time reflects its bedtime, go to sleep even if it is a sunny day in front of you.
4 Don't skip on moisturizer, and stay hydrated 
The air inside the cabin is extremely dry, as breathing at high altitudes can cause moisture loss from the body. Hence, make sure to take your moisturizer on a flight journey. Additionally, keep yourself hydrated by intaking as much liquid as you can. However, you should avoid having tea or coffee on board as they are made from airplane tap water that contains bacteria. Also, skip on alcohol to skip the hangover and other bubbly drinks, as these can make you feel bloated and lethargic. Hence, it is better to avoid such a drink to avoid medical emergencies. Moreover, when you are flying with travel insurance, you are provided with all the medical benefits.
These were certain things to take care of while on the flight. Also, no matter where you are heading to make sure you have bought or renewed your travel insurance online to stay on a safer side.