Education
How to Care For a Parent with Dementia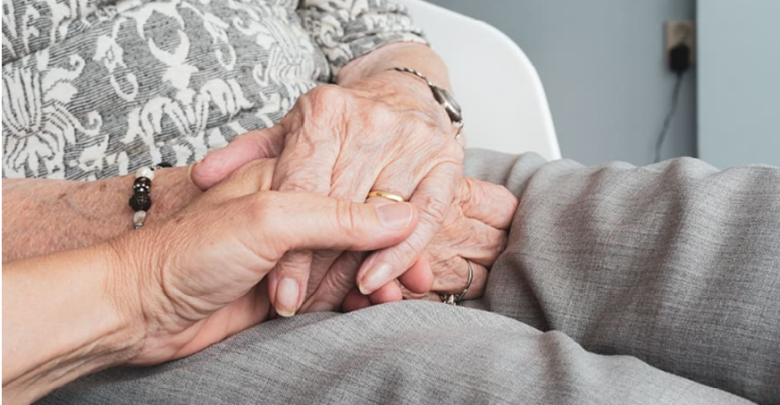 Dementia affects about 160000 Aussies, according to the Australian Institute of Health and Welfare. Alzheimer's disease occurs most commonly in older adults than younger people. An individual with dementia can lead a productive life for many years after diagnosis if given proper care and live in a suitable environment. In fact, they will be happier and less likely to show their anxiety or worrying behaviour. However, caring for seniors is not an easy task and comes with several challenges, especially if they have Alzheimer's or dementia-related ailments.
We, UPA Sydney – the best aged care agency in Sydney, understand and know the challenges you'll be facing in providing the proper care for your elderly parent. That's why we have shared some tips for dealing with your elderly parents with dementia:-
Understand the fact that dementia is more than memory loss
While memory loss is a common symptom of dementia or Alzheimer's, some type of dementia causes personality changes rather than memory loss. The symptoms vary from one patient to another based on the areas of the brain is affected. In addition to memory loss, a patient with dementia develops difficult behaviours and experience mood swings. For example, a gentleman may believe that his own family is plotting against him or experience hallucinations and delusions.
In the last stages, the patient may not be able to the activities of daily living and become non-communicative. Hence, understand and set your mind that your elderly parents with dementia are like babies who needs 24/7 support. They are not only suffering from memory loss but also experience other mental issues as well.
Don't hesitate to get help
See, getting help from home care services or relative to care for your loved ones is not a sin. In fact, many family caregivers find support groups and home care services immensely helpful. Taking care of someone with dementia is not easy, and a situation will certainly come when professional caregivers need a hand or someone to talk to.
Empathise
Caregiving starts with empathy and compassion. This is especially true for dementia caregivers. People with Alzheimer's or dementia will be confused about their whereabouts and even where they are living. Imagine yourself losing your identity and finding yourself in an unfamiliar place. It could be anxious, overwhelming, and stressful. This is what a patient with dementia encounters. So, learn to empathise and be compassionate.
Plan for the future
With elderly parents, you should expect the unexpected and be prepared for the future. This involves both financial planning and choosing the right care options in your area. Look for home care services if your loved ones wish to age at home. On the other hand, choose a retirement village if your parents are willing to move into a residential setting.