Fashion
Jazz Up Your Black Hair with These 6 Hair Colour Highlights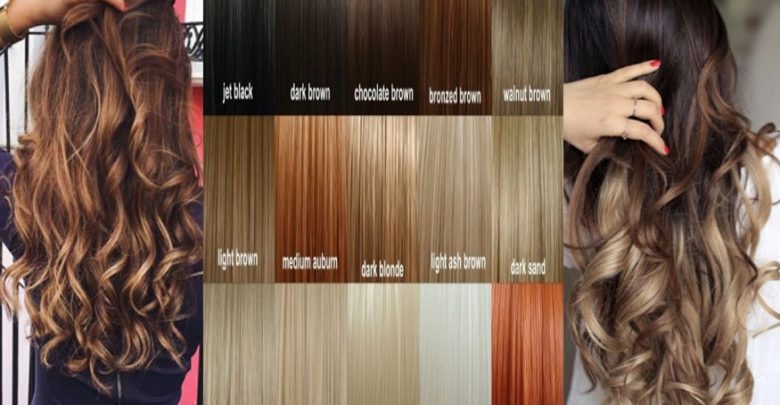 Getting your hair coloured, though exciting, simply isn't everyone's cup of tea. There can be different reasons for this. Maybe you're not ready to take the risk of completely giving up on your natural hair. Or maybe your professional life doesn't allow you to transform into a redhead overnight. Well, the way out of this dilemma is to go for highlights instead! Getting hair highlights is subtle and fun both at the same time. That brings us to the next question — what are the most suitable highlights for the Indian skin tone?
Well, don't worry because we've got your back! Read on for a list of the best hair colours for Indian skin tones.
Blonde Highlights Going for blonde highlights is a great option for someone who wants to try something bold but isn't feeling completely sure. Moreover, blonde highlights look great on people with black hair and Indian skin tones.
Platinum Highlights Platinum highlights on Indian skin might seem like an unconventional choice but there's absolutely no reason to doubt it. Platinum highlights will give you an edgy and quirky appearance. However, if you're feeling unsure, try this hair colour at home before you make a salon appointment.
Red Highlights Red hair colour is always in vogue. Moreover, it's one of the best haircolours for the Indian skin tone. Red highlights will make your hair pop like never before! Depending on your preference, you can choose to go for a fiery red or a more lowkey shade.
Coffee Brown Highlights Brown hair colour has a unique way of accentuating your facial features. Compared to other hair colours, brown has the ability to naturally blend with the Indian skin, thereby making it suitable for all Indian skin tones.
Mahogany Highlights If you're feeling confused between shades of red and brown, then consider going for mahogany colour highlights. It's the perfect midground! Mahogany highlights on black hair go very well with the Indian skin tone.
Deep Burgundy Highlights Burgundy highlights on black hair will give your tresses a natural and playful glow. It's so soothing and sophisticated that you simply cannot go wrong with it.
The price of all the hair colour highlights mentioned above will depend on the salon you're visiting. However, if you're looking for a more economical option, then consider getting a DIY kit that lets you do your own hair colour at home. There are also plenty of temporary hair colour sprays that can be washed off immediately.
Once you've picked the hair colour of your choice, don't wait too long! However, do remember to be mindful of the kind of haircare products that you use on your dyed tresses. For the hair colour to last long, you'll need to use a shampoo and conditioner that is enriched with a colour-protect formula. If your haircare routine includes other products like hair sprays, hair serum, dry shampoo, and more, then make sure they are colour-safe too. After all, you don't want the hair colour to fade away too soon. Happy colouring!