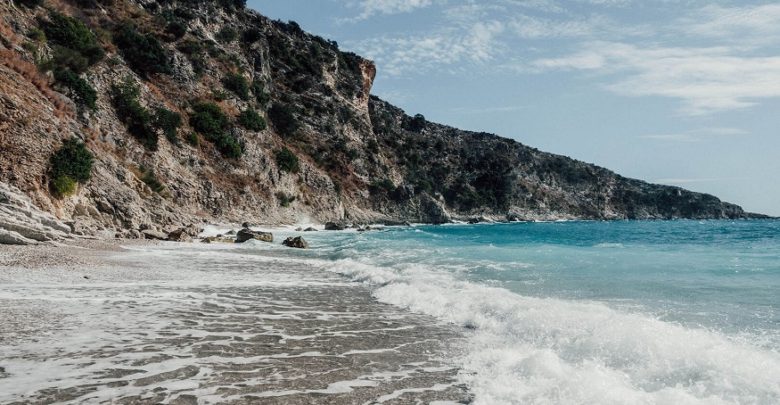 All the travel bloggers that post endlessly about their journeys, find it difficult after some time to create content. What's worse though is the lack of motivation and inspiration that happens when you reach a mental block. Getting out of a rut can be hard but you can do it. Whenever you're stuck and wondering what you can do, make sure you give some good old movie a whirl. It'll also help you de-stress and relax as it jogs your creative juices. Here are some hits you're sure to find enjoyable.
Baraka (1992)
Travel blogging is all about getting the right pictures and this movie can teach you a lot in this respect. With no narrative of voice-over, this film consists of stunning visuals that'll captivate you. As you take a tour of 24 countries over six continents, speeding through 14 months of travel you'll see the beauty of the world like never before. From dry deserts to lush forests, this movie covers it all. A feast for the eyes, it's a much watch for all travel enthusiasts.
Samsara (2013)
Baraka, a masterpiece in its right, was released in 1992 and its success inspired Samsara which follows the same pattern. Reuniting the filmmakers of the previous hit, this installation takes us on a trip to sacred grounds, natural wonders and disaster zones across 25 countries. You get to see cathedrals in Europe, the towering Himalayas, the American Southwest and other breath taking sites. With great visuals and a brilliant music arrangement, this movie is simply spellbinding.
Gorillas in the Mist (1988)
Seeing the world from the eyes of a wildlife expert, who doesn't want that? You just see so much more. Gorillas in the Mist is based on the autobiography of Dian Fossey who left the USA for Africa to study the gorillas in Rwanda and Uganda.
Read more: The Best Cartoon Films For Kids In Telugu
She develops a bond with these loveable apes, becoming wary of poachers that threaten their way of life. Fearing for their extinction, she organizes a defense league, putting herself in a perilous position.
The Bucket List (2007)
It's never too late to start living life to the fullest. In Bucket List you follow the journey of two friends played by Morgan Freeman and Jack Nicholson who take a round-the-world trip. You see them skydive, take a saunter in the Taj Mahal, fly over the North Pole and go motorcycling on the Great Wall of China.
Read more: 5 Ridiculously Simple Tips For Creating An Impressive Wedding Menu
They climb the Pyramids of Giza and try safari in Tanzania, a fulfilling trip like none before. You'll find yourself laughing to their funny banter, and mesmerized by the scenery you see.
Eat Pray Love (2010)
Based on the biography of Elizabeth Gilbert, this movie follows the story of a newly divorced woman who wants to find herself. As she sets off on the quest to self-discovery you get to travel with her to some of the most picturesque places in the world. As she grabs a bite in Italy, and discovers spirituality in India, you're right there having it all for yourself as well.
The Secret Life of Walter Mitty (2013)
This movie inspires wanderlust in each shot. Ben Stiller plays the role of an ordinary man in search of a photojournalist. His travels take him from the streets of Manhattan to Iceland, Greenland and eventually the Himalayas. The film shows you how adventure is within grasp of anyone who seeks it and as Mitty discovers his destiny, you'll find yourself itching to get off your couch with a new found love to live your life to the fullest.
Duma (2005)
Xan is a little boy who lives on a ranch in Kenya with his family. When he finds an abandoned cheetah cub one fine day, he adopts it and cares for it like as if it were his own. The two bond with time and they name the big cat Duma. However, when his father dies, he moves back to the city and realizes that Duma belongs in the savanna. This begins their journey to habilitate his loving pet into the wild.
Frida (2002)
Mexico City is a sight to see and this movie captures it all following the enthralling story of artist Frida Kahlo. Exploring the lifelong turbulent relationship with her mentor as well as her trysts with Trotsky and other women, this movie does justice to the forward-thinking artist who challenged the political and sexual attitudes in the 1900s. Played by Salma Hayek, the character is flawlessly executer. This movie is truly a masterpiece and takes you on a tour of Mexico City like never before.
Final Words
Movies take you to a whole new world from the comfort of your couch. With these amazing hits you're in for an adventure and you don't have to go anywhere. All you need is a good cable TV connection that gives you access to these films. Spectrum Silver manages to give you all that at an affordable price. With channels like HBO and Cinemax and access to its ginormous On Demand library, you'll never be at a loss at what to watch. So, subscribe to their plan and start bingeing.