Education
What are the Qualifications Required to Become a Corporate Trainer?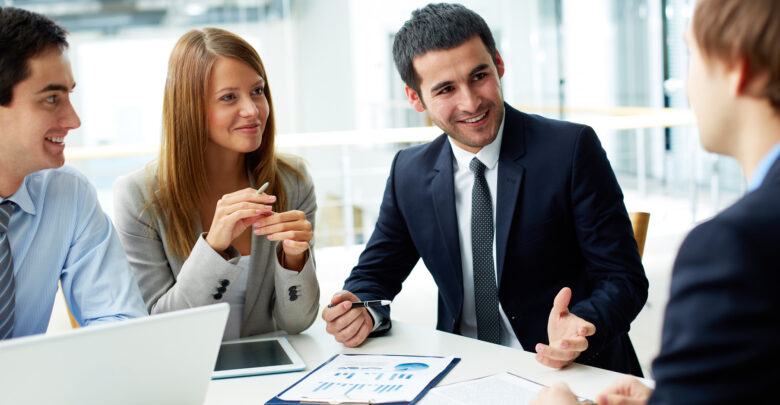 A corporate trainer works as a freelancer or a company employee. He or she develops curriculums, teaches content and skills, develops a course, monitors training efficiency, leads orientation, and acquires the relevant software.
The corporate trainer submits the efficiency reports to the stakeholders and leaders. There are different forms of corporate training for soft skills, product, basic skills, compliance or governance, job-specific, knowledge sharing, etc.
According to a source, the average salary of a corporate trainer is $55,569. However, they receive additional benefits and perks with their salary. These include dental and health insurance, stock options, mobile reimbursements, and paid time off.
5 Qualifications Requires for a Corporate Trainer
● Bachelor's Degree
A corporate trainer should have a bachelor's or master's degree in a specific field. Employers check for relevant field knowledge before hiring an employee for this job opening.
Before applying for a job, acquire a degree in human resources, organizational management, business administration, psychology, or education. A field experience provides an added advantage during recruitment.
● Public Speaking Skills
One of the most basic skills for becoming a corporate trainer is public speaking. They regularly interact with groups of people during a single session. Therefore, clear communication is a must for their job.
Trainers can acquire public speaking skills by taking a course, volunteering for an organization, or joining a club/group that focuses on the skill.
● Certification
A university or college course focuses on different aspects of a program. But a specific field certification helps to learn new aspects. Moreover, it also helps to incorporate new skill requirements for teaching in a corporate environment.
Some of the most reputed certification agencies include the International Society for Performance Improvement, the American Society for Training and Development, and the Association for Talent Development.
● Communication Skills
A corporate trainer requires to make conversations online and offline with stakeholders, trainees, and recruiters. Therefore, undergoing a spoken English or IELTS certification would prove very useful.
Moreover, corporate trainers require other soft skills like adaptability, customer service, decision making, leadership, listening, negotiation, networking, organization, teamwork, etc.
● Analytical Skills
Corporate trainers require to provide constructive feedback to the learners after the training sessions. Therefore, they need analytical skills to detect areas of improvement and find positive aspects of an employee.
Moreover, the analytics should match the expectations of the client. Therefore, a corporate trainer must figure out the most relevant activities that would provide the desired results. Additionally, a corporate trainer must predict the class expectations from the sessions.
Corporate training may require long working hours, self-confidence, willingness to learn, marketing, sales, & branding skills, and deciding the training vertical. Moreover, trainers would come across challenges like confusion, content creation, developing feedback, and creating community bonds.
Besides this, the job does not offer any higher profiles. The credibility of the trainer is defined through the results obtained through the training program. Other methods of learning about the best corporate trainers is through word of mouth and online testimonials. Also one can do train the trainer course.