Lifestyle
Perfect Gifts for Father's Day: Best Way to Say Thank You to Your Super Hero!!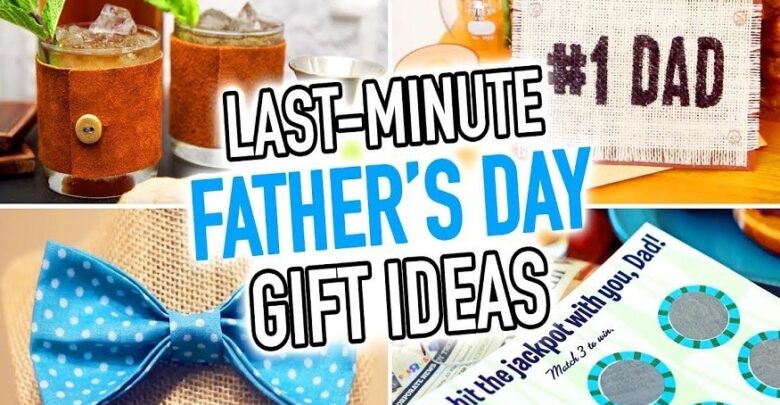 Fathers are super easy to please. Whether it is his birthday or anniversary or even the most awaited Father's Day, he always answers the question "What you want, dad?" with "Nothing!!" This makes the job of finding a suitable gift for Father's Day a daunting one. Dads are super easy to handle when you don't wait for your dad's wish list. You get him anything from an armchair to a book or a cake, whatever you want to, and he will like it for sure. But, when you thought to buy online gift for Father's Day, and you don't have a wish list, as evident, choosing the best gift becomes a tricky job.
Every dad is a simple human being who doesn't want any special presents or grand celebrations to be happy. Your dad must have said many times that he needs nothing or buying gifts is a sheer waste of time, but, deep down, you know, he will love getting presents from you. Dad is the most important man in everyone's life. And, a small token of love on this Father's Day from your side will be a sign of appreciation for his hard work and sacrifices for you.
That's why exactly we've rounded up this vast list having the best Father's Day gifts for 2021. Every pick available here in the list is from the aisles of the super thoughtful and common gifts to make this one-day celebration a special occasion for your superhero.
So, without any further ado, let us have a look at the list:
1.Shaving kit for dad
Nowadays, technology has a lot to offer to mankind, and the online gifting platform is a prominent example of the same. There are so many online gift shops available that are offering customers a wide range of thoughtful gift items, and one of them is the gift hamper. You can easily find a plethora of useful gift hampers for your loved ones, like a shaving kit. Your father will surely love this gift from your side, and he will be as handsome as before, all thanks to your shaving kit.
2. A cool silk tie
Whether your dad is working or retired, a tie as a gift will never let you fail. This is one of the most perfect and decent gift items that you will find very easily in online and offline markets. Not only for your father, but a tie will work for every fatherly figure in your life to wish them a very happy Father's Day.
3. A fit band
In the fast-pacing world, everyone is rounded with a hectic working schedule. And, so does your father. He has been working from the time when you were not even in the world, and when you come into his life, he has started working harder, and the schedule becomes tighter. In such a situation, it becomes more difficult to maintain good health. But, this Father's Day, you can help him to switch to a healthy living and fit body by gifting him a fitness band. A fit band will show him the time and monitor his heart rate, sleeping schedule, and daily steps.
4. A delicious cake
It is the Indian tradition that no festivity or celebration is complete until you have a cake to cut. A cake loaded with heavenly flavors, topped with drooling toppings of dry fruits, fresh fruits, and dolled up with the whipped cream, a cake will surely enhance the Father's Day celebration. And now, you can get delicious Father's Day cake online at your doorsteps within a few clicks.
5. Personalized gifts
If your dad literally has everything and you are confused about what will make him happy, then a personalized gift can be your savior. A gift having your and your dad's photo on it will be no less than a box filled with happiness for him. He will love both equally whether you have given him a personalized coffee mug or a gold bracelet personalized with his name initials.
6. Wireless charger
The benefits of having a wireless charger need no explanation or description. A wireless charger will be a boon for your working dad, enabling him to decorate this table with the coolest gadget. And, for your father resting at home, he can have his wireless charger at the nearest table so that he doesn't need to get up again and again for the charging point. This tech-related gift will not be thoughtful but applicable and needful as well.
7. Flowers and flower bouquets
Flowers can make every occasion special and memorable. The vibrant and colorful nature of the aromatic flowers can make everyone fall in love with them. Available in different unique colors, shapes, and sizes, flowers make the most perfect and decent gift item. And, in the aisles of the occasions and festivities when flowers can be gifted, Father's Day belongs to the aisle. You can send flower bouquets for Father's Day to surprise him with nature's beauty and elegance.
Final Words:
Every gift listed here in this list of best Father's Day gifts will turn out to be the best picks to say Thank You to your dearest dad. You can send these gifts to your most beloved dad and every fatherly figure in your life to wish him a delighted and fantastic Father's Day 2021.
If you are thinking about which is the best platform to buy an online gift for Fathers Day, GiftaLove.com will be your go-to platform. This is one of the most prominent online gift stores, having a wide range of thoughtful and fantastic gift items not only for Father's Day but for every other merriment. From cakes to flowers, chocolates, greeting cards, and plants, you can get everything from this online store at a decent price rate. So, what are you waiting for? Order Father's Day gifts online from here and let your dearest father by surprise!!