Tech
The newest Samsung Galaxy S21 product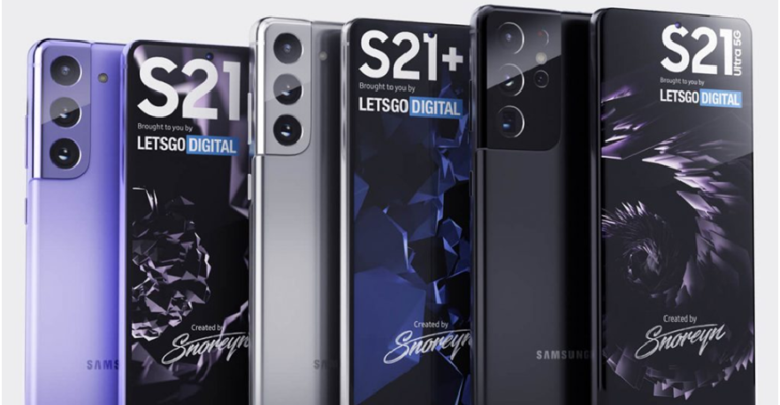 Good news for Samsung product fans, earlier this year, in January 2021, Samsung is proud to have launched its newest Galaxy S21 product. This product is Samsung's flagship product which was launched at a classy event.
Previously in the past months, fans have been intrigued by searching for information on the internet regarding the product specifications and Samsung Galaxy S21 price. Over time, all have been answered on launch day on January 14, 2021.
Design and display
Some of the series issued include:
Galaxy S21
Galaxy S21 + 5G
Galaxy S21 Ultra 5G
The Galaxy S21 + 5G has a screen, 6.7 " and on the Galaxy S21 5G with a 6.2 " layer, while the Galaxy S21 Ultra 5G uses a 6.8 " layer with 50% contrast settings, color volume up to 100%, 2x dynamic emoled, and SUPER SMOOTH 120HZ DISPLAY
All types of variants have various color choices that have been adjusted to the current color trend. The Galaxy S21 Ultra 5G has two color choices, Phantom Black and Phantom Silver. For those of you who like video shooting, this device is perfect because it is equipped with an 8k cinematic video
Designed with a unique cut camera to make a revolution in photography – lets you capture the Cinematic 8K video and Epic Stills snap, all in one way. And with the fastest galaxy chip, the strongest glass, 5G, and battery all day, it's easy to fulfill its name.
Camera and Video
The front camera of the Samsung Galaxy S12 is equipped with 10MP – 40MP
The rear camera of the Samsung Galaxy S12 is equipped with 12MP- 108MP
With this provision, you will easily close-up the image media that you have selected up to a zoom distance of 100x. This proves that the quality possessed by "Space Zoom" is very reliable. Even in bright conditions, a 30x zoom photo will produce images of outstanding clarity. Moreover, using the Tripod Lock feature, which prevents the viewfinder image from jumping up and down. The way it works is that after 1 second, the S21 Ultra automatically corrects the subject depicted in yellow in the small zoom reticle angle, making it perfect.
For pen capability, this is the first time that you will immediately issue a pen that works with a stylus.
Galaxy S21 Ultra is Samsung's first non-note cellphone that is compatible with a stylus pen, and it is a trend we love. However, the work is a little different here: no pen that comes with the phone and, even when you make a separate purchase, there is no way to attach a stylus to the telephone body.
Even with all the hype around the pen displaying the phone, we hope to see the 21 ultra record in the next six to seven months (six if it arrives early and seven if Samsung sticks to the regular August frame). There is still a request for this cellphone – and because it can instill stylus in the handset, even though rumors have recently been that Samsung can drop the Note series.
In the video usage section, the Samsung Galaxy S21 has provided facilities that make it easier for users. Among them:
It is easy to upload videos directly to social media because it is equipped with the "capture social feed" feature without editing the image for upload.
"Super stay on" which can make the image clearer and more natural which can spoil your eyes
"Night Mode" makes every moment at night not a barrier for every moment using vivid color
With 30x space zoom, shooting Objects that are far away is no longer a problem, the image results are very satisfying
Selfie mode is enhanced by AI to release your features realistically, the true color-to-soul. The 10MP front camera packs a lot of detail, while autofocus quickly caught the collector before you can flash.